Heartfelt Goodbye: Kathie Lee Gifford Pays Tribute To Late Husband Frank, Calls His Life 'A Triumph'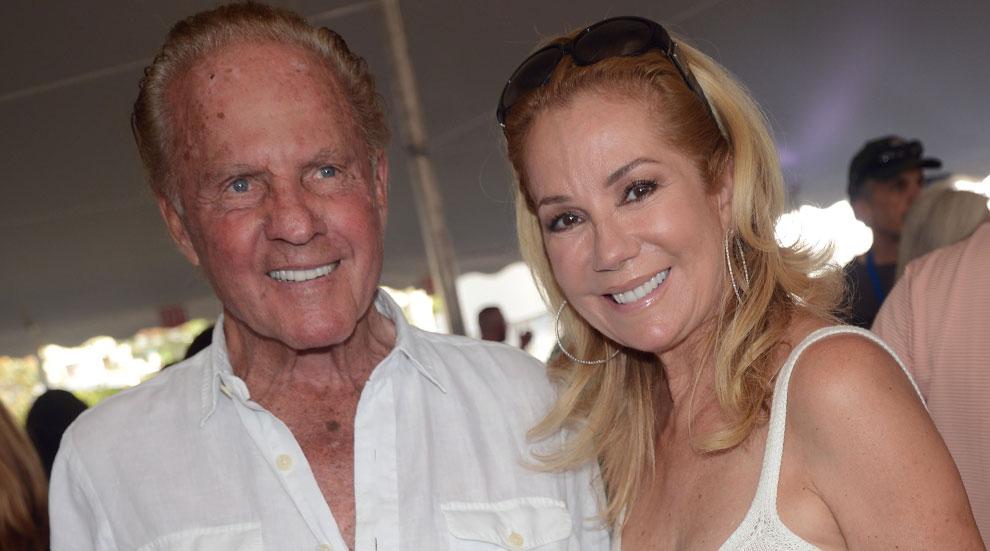 After football legend Frank Gifford passed away from natural causes on Sunday, August 9, wife Kathie Lee Gifford paid tribute to her late husband in a heartfelt message relayed on the TODAY Show by co-anchor and good friend Hoda Kotb.
Kotb tearfully remembered Kathie's husband of 30 years, assuring fans of the family's positive outlook despite their sadness.
"She said this is not a tragedy,'' Kotb said on Monday's show. "I was holding her hand, and she said, 'A 4-year-old girl having cancer is a tragedy.' She said Frank lived to be almost 85. She said he lived an incredible life, has an incredible family and an incredible legacy. She said his life is a triumph."
Article continues below advertisement
TODAY family remembers Frank Gifford"His life was a triumph."Hoda Kotb and the TODAY family took time to remember Frank Gifford this morning. http://on.today.com/1Uxu9BZ

Posted by Today Show on Monday, August 10, 2015
Frank Gifford was inducted into the Pro Football Hall of Fame in 1977 after 12 years with the New York Giants. He went on to win an Emmy for play-by-play analysis as a commentator on Monday Night Football.
https://instagram.com/p/6LJgVCvaAf/?taken-by=nygiants
The Gifford family's official statement reads: "Frank died suddenly this beautiful Sunday morning of natural causes at his Connecticut home. We rejoice in the extraordinary life he was privileged to live, and we feel grateful and blessed to have been loved by such an amazing human being. We ask that our privacy be respected at this difficult time and we thank you for your prayers."