Exclusive
Kathie Lee Gifford Blindsided After Her Late Husband's Former Mistress Talks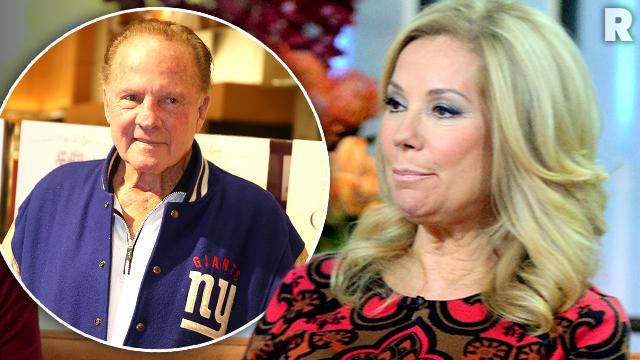 Kathie Lee Gifford is busy remembering the life of Frank Gifford, but there are probably some things about her late husband she'd rather forget.
Frank closely guarded the sleazy secret that he was a serial adulterer, but his carefully constructed ruse playing the devoted spouse to Kathie Lee, 62, is slowly beginning to unravel now that he's gone.
Frank — who passed away on Aug. 9, just shy of his 85th birthday — two-timed his first wife, Maxine, with second wife Astrid, and then he cheated on Astrid with his third wife, Kathie Lee!
Article continues below advertisement
Unfortunately, Kathie Lee wasn't immune to her husband's philandering. The former football player's sex romp with flight attendant Suzen Johnson was famously exposed in 1997.
Now, Frank's second wife Astrid has opened up to RadarOnline.com about carrying on a four-year affair with Frank while he was wed to his college sweetheart, Maxine.
"He was married, and I thought I could deal with it. But I couldn't. I loved him. I needed to get away and make a new start," 72-year-old Astrid told Radar.
She moved to Vail, Colo., in 1977, and Frank's "Monday Night Football" partner, Don Meredith, and his wife visited her that Christmas.
"I was still very close with them," Astrid revealed. "I had my little life out there, and I guess they told Frank. So he came out and said he wanted to marry me. He just showed up at the door!"
The couple got hitched just six weeks later. Their eight-year marriage ended in 1986.