Kathie Lee Gifford Ready To Date Again After Husband Frank's Death – He 'Would Want It This Way,' Declares Pal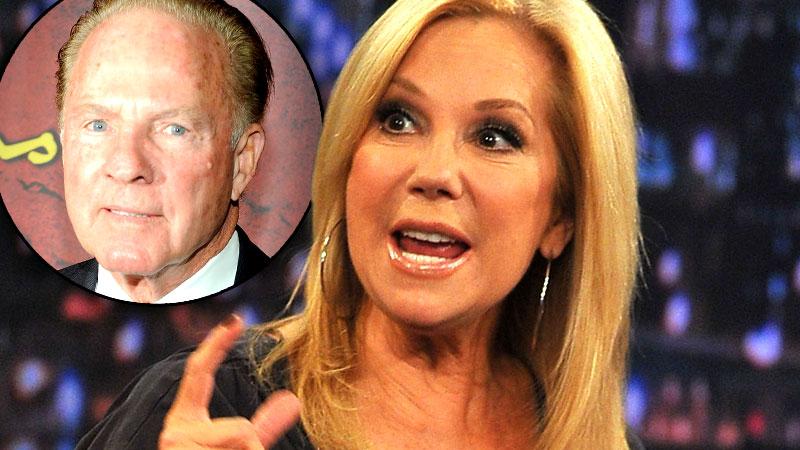 Kathie Lee Gifford was married to her late husband and NFL star Frank Gifford for almost 30 years when he passed away on August 9 at their family's home in Greenwich, Connecticut. Now, less than two weeks after his sudden death, an insider tells RadarOnline.com exclusively about whether or not she is willing to ever love again.
"Kathie Lee thinks that Frank would want her to fall in love again," an insider told RadarOnline.com. "She is a strong woman but she would be safer not being alone."
Article continues below advertisement
Kathie Lee, who is a devout Christian, "thinks that he would want it this way," the insider added.
"Frank would really want the love of his life to be cared for in her older years," the source explained. "She is open to the idea of falling in love, but definitely is not seeking it out."
As RadarOnline.com previously reported, Kathie Lee gave an emotional and tearful tribute to her late husband yesterday when she returned as co-anchor of the TODAY Show with best-friend and co-host Hoda Kotb.
"I want to thank everybody for your love and your texts and your tweets and just the outpouring has been extraordinary," she told fans. "It's a heck of a way to find out how loved you are. Believe me, my family and I got strength and comfort for it."
"Kathie Lee loved Frank for so long that she doesn't think there is anyone that could ever replace him," the source told RadarOnline.com.
"She knows in her heart when he left this world that they ended on a good note and that their very last moments together were beautiful ones."