Inside The Will! How Frank Gifford's $20 Million Fortune Will Be Divided -- Find Out Who Gets What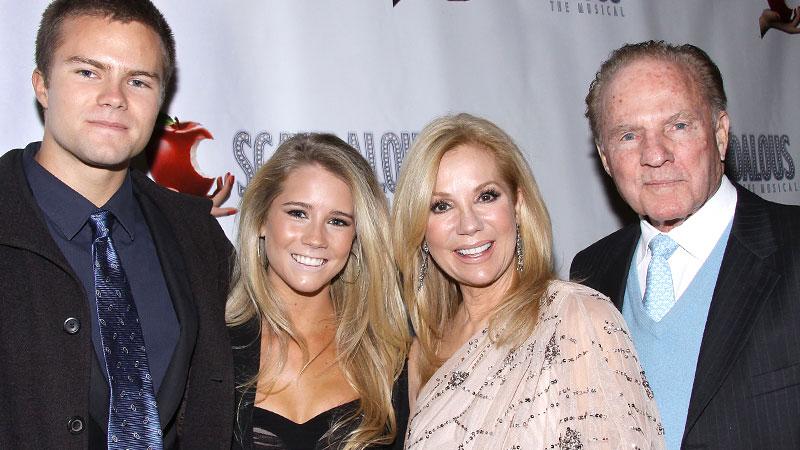 When Frank Gifford died suddenly on August 9 at the family home in Greenwich, Connecticut, the football legend left behind five children – Cassidy, Victoria, Cody, Jeff and Kyle – as well as five grandchildren from his first marriage, and wife Kathie Lee.
Now, less than a week after his passing, RadarOnline.com has exclusively learned that the Gifford, who was 84 at the time of his death, had already decided when he was alive what was to become of his $20 million fortune.
Article continues below advertisement
According to a family insider, "Kathie Lee has already met with lawyers to discuss the will."
So, who will get what?
"It was very important to Frank that all of his grandchildren have scholarship funds set up and that their college be already paid for in full," the source tells RadarOnline.com, adding that Gifford "stressed education to his entire family."
"While Kathie Lee is going to get the most from Frank's will, which is roughly half of his fortune, the remaining money is going to be split equally between his children."
The source adds, "Frank made sure to also include his grandchildren in the will because he wanted his entire family to be cared for after he is gone."
As RadarOnline.com previously reported, Gifford died of a heart attack while at home and his funeral is expected to be this weekend near his home in Connecticut.
This morning on TODAY Show, Kathie Lee's co-anchor, Hoda Kotb, announced that her sidekick would be returning to her position as on-air co-host on Monday, August 17.
Following Frank's passing, Kotb shared with fans Kathie Lee's emotional state, saying that she was incredibly brave and taking her husband's death remarkably well.
Kotb said, "I was holding her hand, and she said, 'A 4-year-old girl having cancer is a tragedy.' She said Frank lived to be almost 85. She said he lived an incredible life, has an incredible family and an incredible legacy. She said his life is a triumph."