Farewell To An Icon: From Cause Of Death To Funeral Plans, 10 Things To Know About Frank Gifford's Passing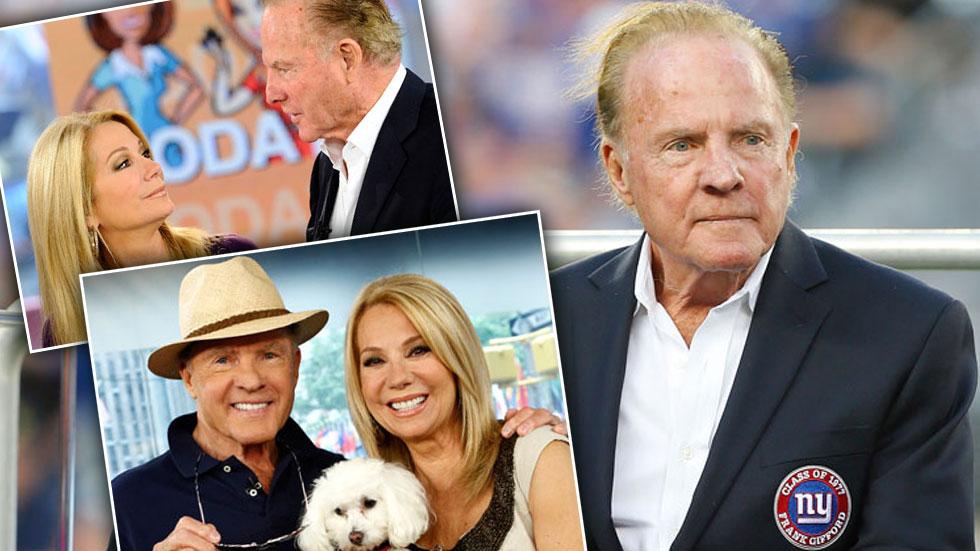 RadarOnline.com has all the latest in the death of Frank Gifford at 84 at his Connecticut home on Sunday.
Article continues below advertisement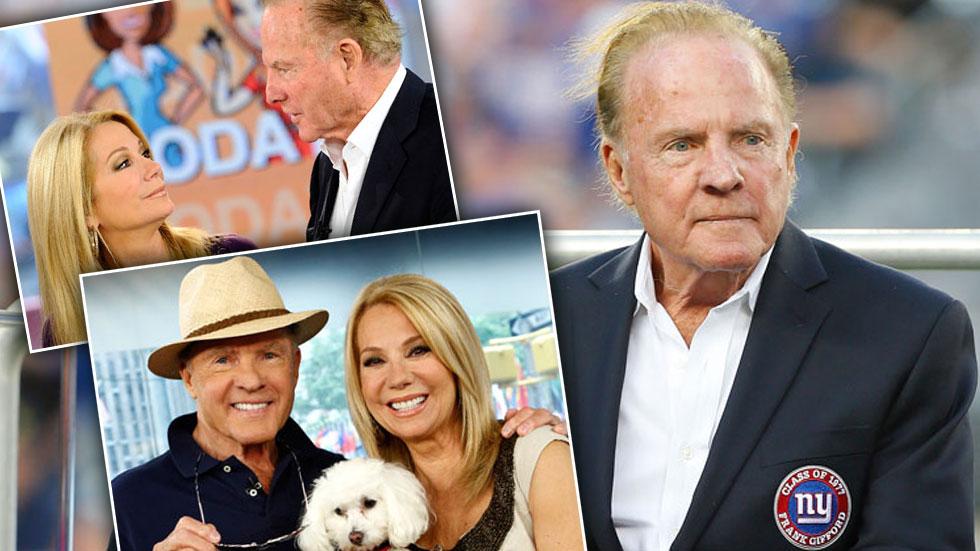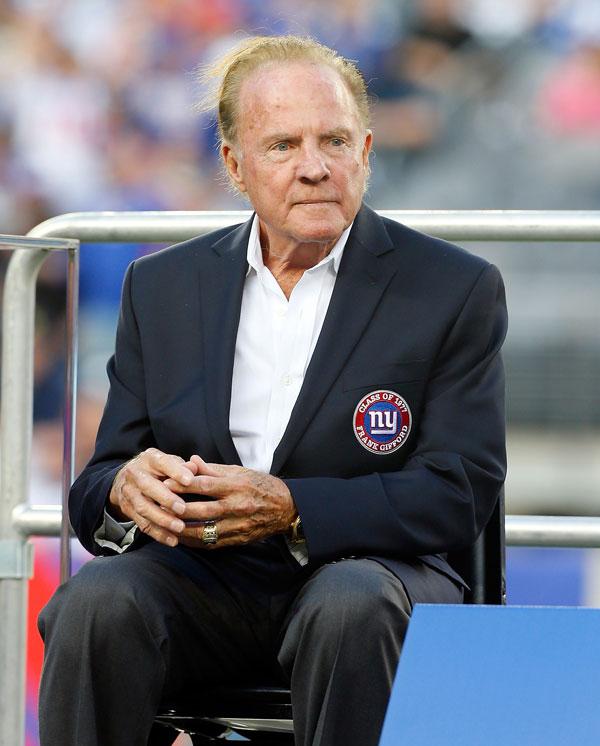 Frank Gifford, who had an amazing career on the football field and in the broadcast booth, "died of a sudden heart attack," sources told RadarOnline.com.
Article continues below advertisement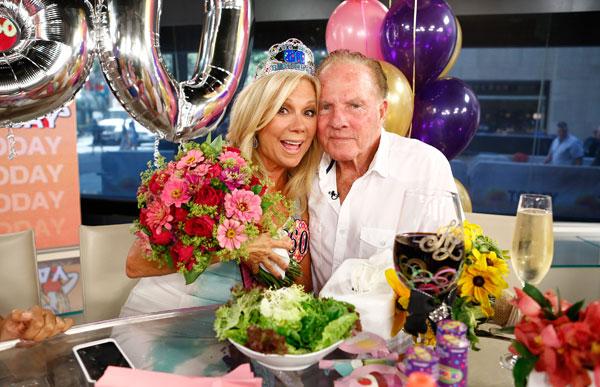 Gifford, seen here with his wife of nearly 30 years Kathie Lee, gained prominence initially through his time as a player on the New York Giants, later joining the broadcast team on ABC's Monday Night Football alongside the legendary Howard Cosell. The team's co-owner John Mara called Gifford "the ultimate Giant" and "the face of our franchise for so many years."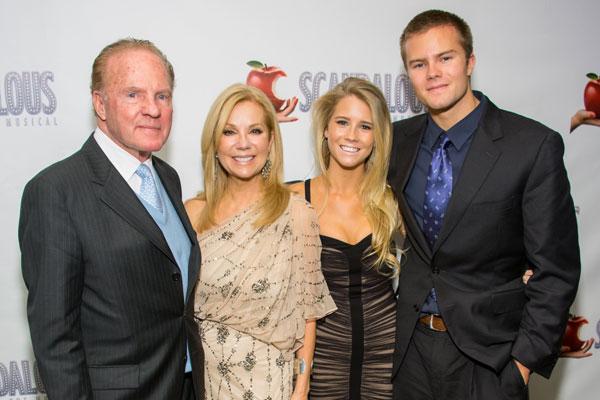 Gifford had three sons and two daughters, including current media stars Cassidy and Cody Gifford with Kathie Lee. Following his death, the family said they were rejoicing "in the extraordinary life he was privileged to live, and we feel grateful and blessed to have been loved by such an amazing human being."
Article continues below advertisement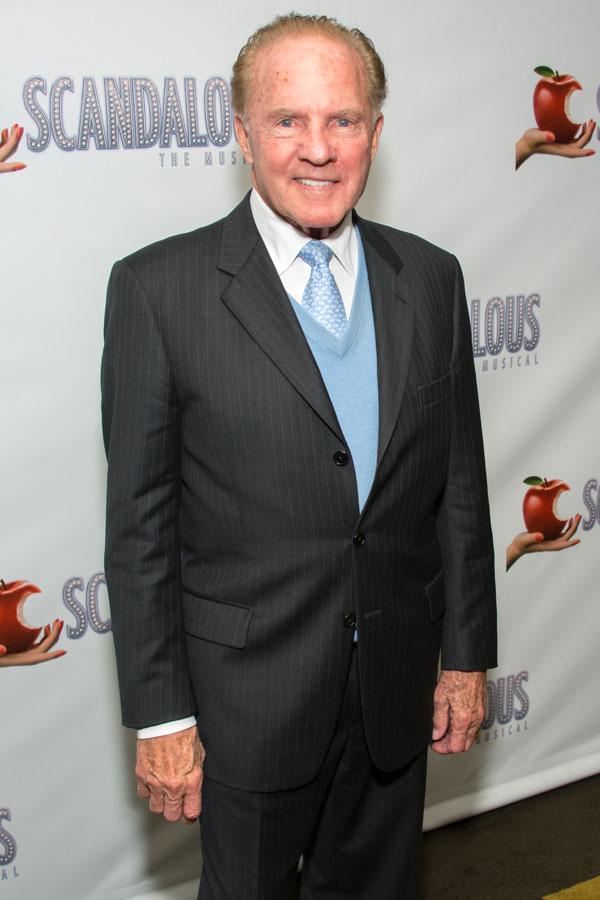 NFL Commissioner Roger Goodell credited Gifford's "talent and charisma on the field and on the air" as "important elements in the growth and popularity of the modern NFL."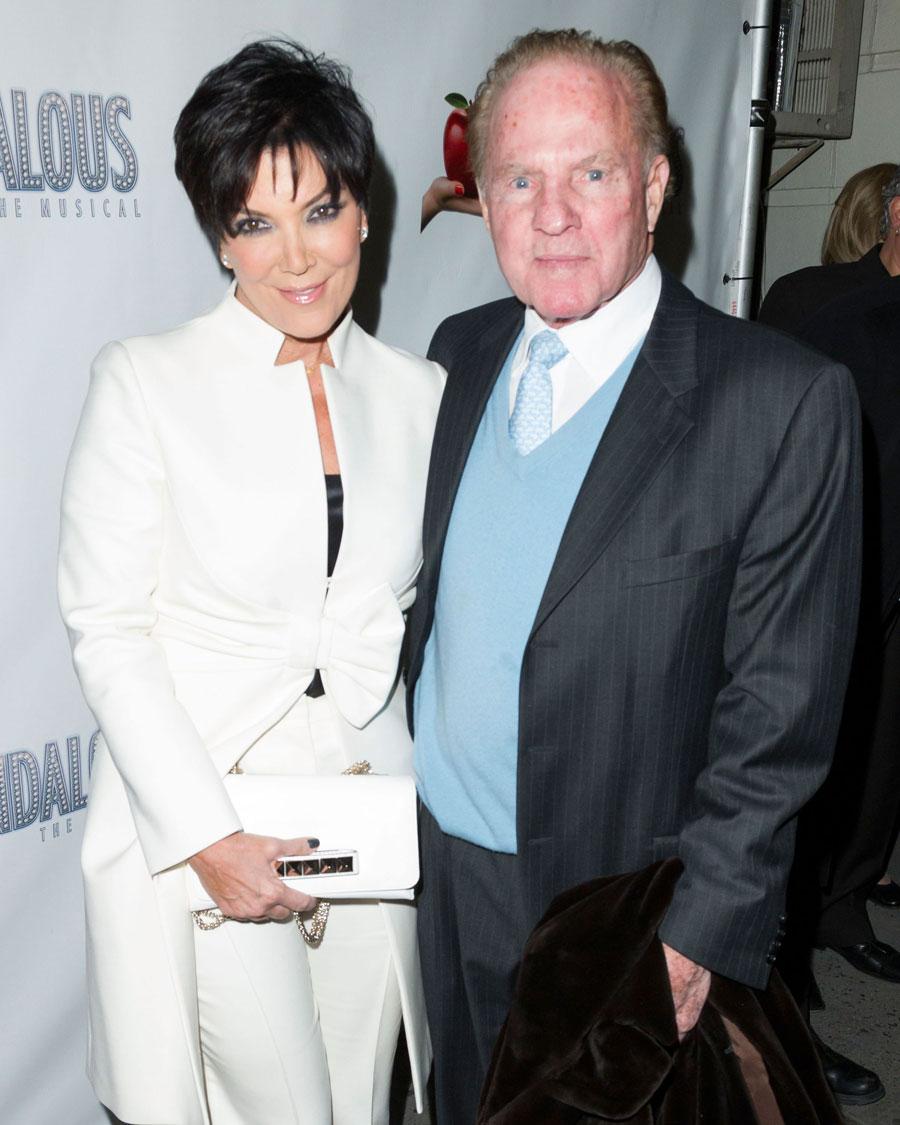 Gifford is seen here with family friend Kris Jenner, who made him the godfather of daughter Kendall; in a tweet, the model said that Gifford's death was a "very sad day" for her. "Rest in Peace to my Godfather. The legend, Frank Gifford," she added.
Article continues below advertisement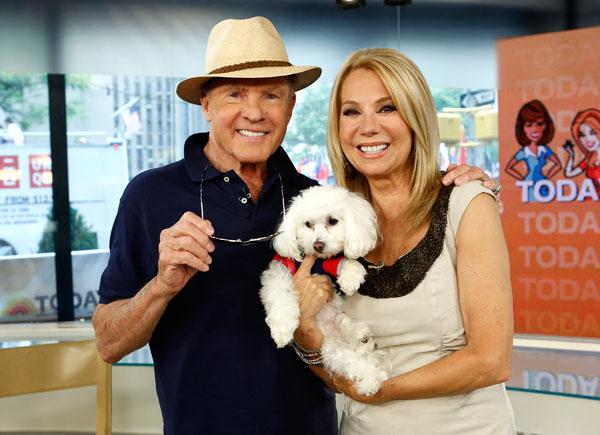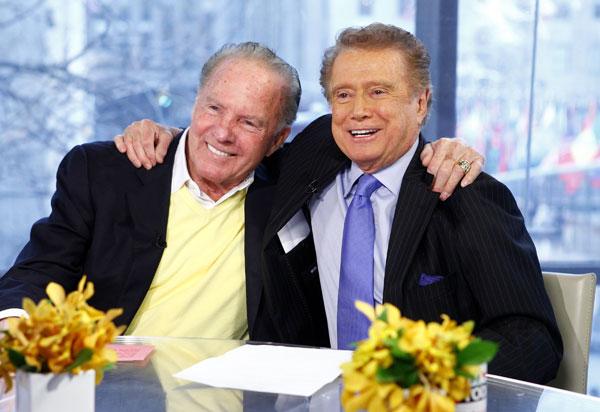 Gifford is seen here with Kathie Lee's longtime broadcast partner Regis Philbin, who said that "all of us will miss him terribly."
Article continues below advertisement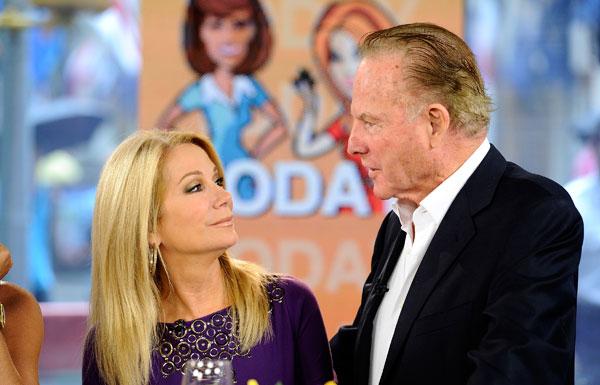 "Gifford is going to be buried," sources told RadarOnline.com, adding that "the Gifford family has decided to have a very private funeral ... in a family plot that is near their home in Connecticut so that the family can visit him whenever they'd like."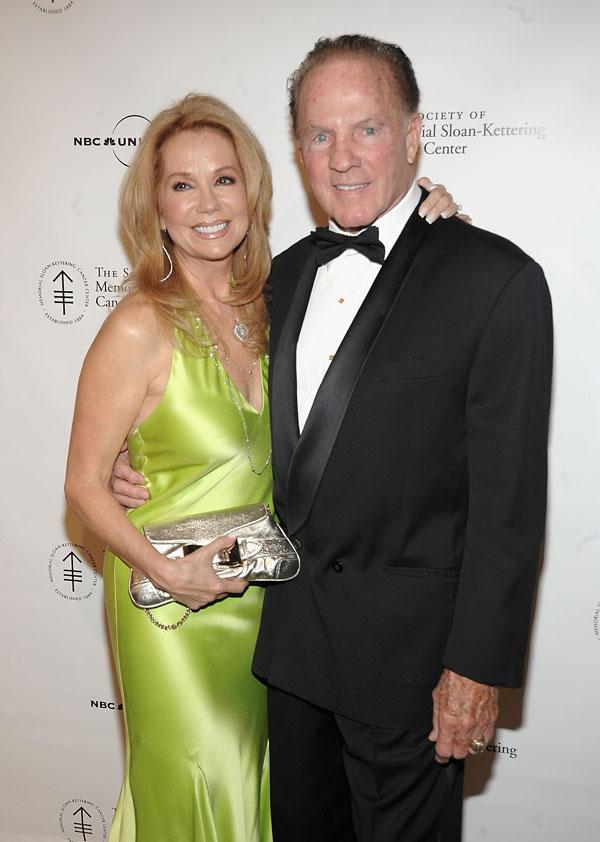 Kathie Lee's TODAY show co-anchor Hoda Kotb revealed the broadcaster's way of looking at her husband's prolific life: "I was holding her hand, and she said, 'A 4-year-old girl having cancer is a tragedy.' She said Frank lived to be almost 85. She said he lived an incredible life, has an incredible family and an incredible legacy. She said his life is a triumph."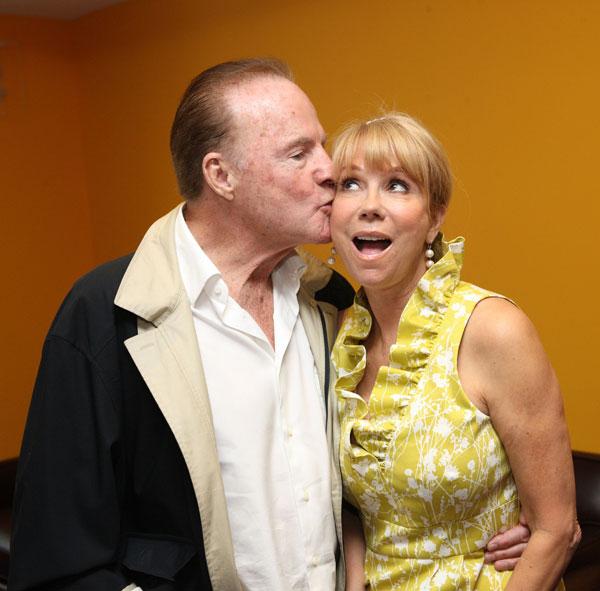 Authorities with the Medical Examiner's office told RadarOnline.com that the star's "death was not reported to us because it was not a traumatic incident," adding that had "he died from natural causes, such as a heart attack, it would go through his doctor. The only other way that she would have information about his condition is if it were going to be a cremation, which it is not."