Legacy Lives On! Frank Gifford's Family To Set Up A Foundation In His Honor -- All The Heartwarming Details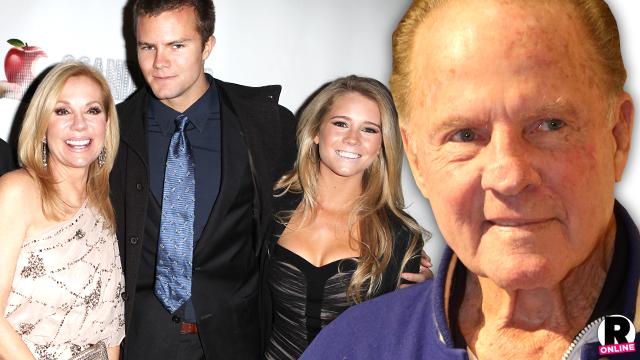 TODAY show co-host Kathie Lee Gifford called her late husband Frank's life a triumph after his sudden death at the family's Greenwich, Connecticut, home on Sunday August 9. And now, RadarOnline.com has learned that there are already plans to remember and honor his incredible life.
According to a family insider, "The Giffords are going to set up a foundation in his honor that will be called the Frank Gifford Foundation."
Article continues below advertisement
Although Gifford's legacy is best remembered by his outstanding achievements on the football field, not many of his fans are aware of his philanthropy work outside of the world of sports.
In 1985, Gifford served as chairman of the Multiple Sclerosis Society of New York, which established a $100,000 grant for research in his name.
Because of Gifford's dedication to the cause, the source tells Radar, "The family thinks that he would want the foundation centered around this."
However, Gifford's contributions to the NFL will not go unnoticed either. He played with the New York Giants from 1952- 1964, helped the team to five NFL championship games and was voted the league's MVP before his No. 16 Giants jersey was retired and he was inducted in to the Pro Football Hall of Fame in 1977.
But it didn't stop there for Gifford, who became a TV sports commentator on ABC's Monday Night Football from 1971-1997.
"Frank was incredibly devoted to football," says the source. "The family also knows that they must honor his legacy in some way by setting up either a scholarship and/or foundation for young athletes. He would have wanted this."
Frank is survived by his wife of almost 30 years Kathie Lee, as well five children and five grandchildren.