Caitlyn's First Crush? Jenner Opens Up About Feelings For Stunning Actress Candis Cayne: 'She Is A Beautiful Woman'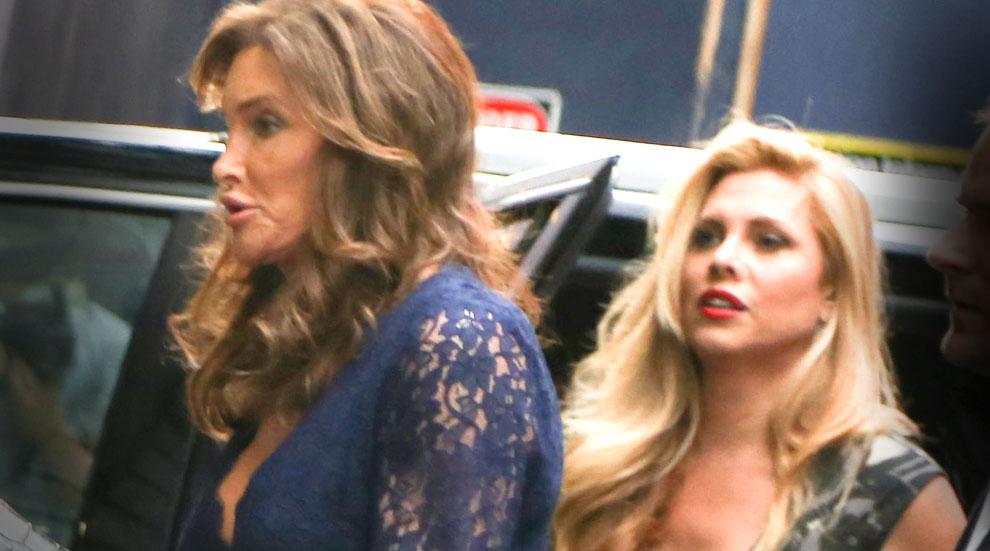 Caitlyn Jenner has said she's putting dating on the back burner during the transition process -- but it looks like she could already have her eye on a gorgeous new friend.
On the new episode of I Am Cait, the reality star, 65, opens up about her feelings for her new BFF, beautiful blond actress Candis Cayne, 43.
"She's a very attractive lady," Jenner tells assistant pal Ronda and her daughters.
Watch the video on RadarOnline.com
Article continues below advertisement
Ronda and the girls press for more, but the impeccably-dressed star zips her lips.
"These girls won't give up!" she laments to the cameras. "Candis is a beautiful woman. But as far as dating in the future, I have absolutely no idea!"
However, Jenner is thrilled to spend more time with the Elementary actress on a girls' road trip to San Francisco.
Accompanied by a group of powerful transgender women -- Cayne, professor Jenny Boylan, writer Jen Richards, and activist Chandi Moore -- in addition to Ronda and hair stylist pal Courtney, the former Olympian rents a luxury RV for the long trip from L.A. to Northern California.
The getaway "is the most freeing thing I've ever done in my life," Jenner tells her friends, adding that this is her first time traveling as a female.
"It makes me really look forward to the future."
However, Jenner seems happy as can be in the present. At one point, Ronda and Courtney note that she seems totally smitten with Cayne.
"She has no idea we're here because Candis is here!" Courtney notes, rolling her eyes.
Article continues below advertisement
Despite her positive attitude, the girls' getaway hits a few bumps in the road.
While resting at their secluded rental home outside San Francisco, the women decide to take a dip in the hot tub.
But Jenner refuses to flaunt her new body in a bathing suit.
"I don't think I'm ready for that," she tells the cameras of swimwear, which she earlier in the episode calls the "scariest thing.
"I just don't know if I'm ready to expose myself like that."
In another uncomfortable moment, Jenner's new transgender friends start whispering behind her back.
In a conversation with Richards, Boylan voices her concern about the fashionista's ignorance of real trans issues.
"I'm afraid people will think it's all about makeup and hair," she says. "There are all these trans woman out there who are in real danger. Our community is in trouble."
Once in the city, Jenner gets a tough dose of reality when she arrives at the Human Rights Campaign office and meets everyday trans women who were forced into sex work and otherwise met with discrimination and hate.
Article continues below advertisement
"I still haven't been able to access what you've been able to access so quickly," TransTech Social Enterprise director Angelica Ross tells the wealthy Jenner. "When I first came out, I was fired from four jobs.
"I felt like I would never in my life choose to do sex work. But after being fired from so many jobs, what other choice did I have?"
Another woman expressed her frustration with Jenner's instant fame and ability to make waves around the world with her transition.
"It seems like there were these trans women of color who were doing the same thing you were doing and nobody wanted to listen," student Blossom Brown says. "Let's just be real, it has something to do with your socioeconomic status.
"It's not your problem, but it would be great if you could just step up and let the people who are doing wrong know that they are wrong!" Moore tells Jenner.
Will Jenner and her new friends continue fighting? The second half of the road trip airs next week.
Watch the next episode of I Am Cait Sunday at 8 pm est on E!.