ANOTHER Girlfriend! 'Teen Mom' Chelsea Houska's Bad Boy Baby Daddy Adam Lind Dating Brunette Beauty Stasia Lynn: Does She Know About His Dark Past?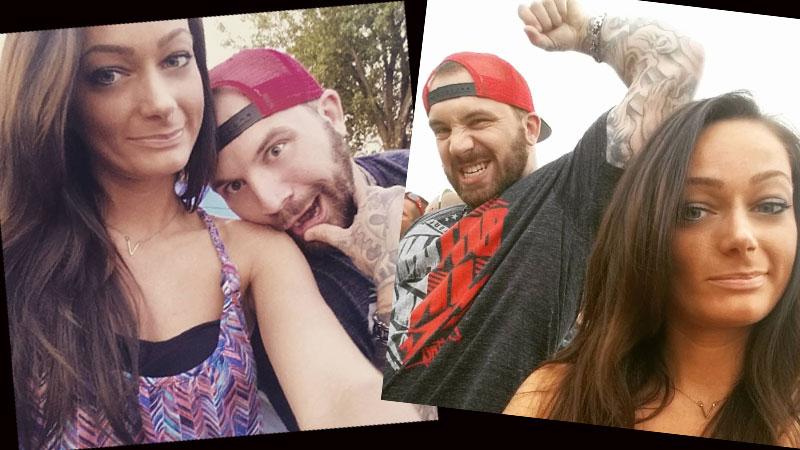 Despite his criminal record and history of explosive relationships, Adam Lind never stays single for long.
Lind, who split from single mom Danielle Anderson in June, RadarOnline.com can exclusively reveal that that Chelsea Houska's baby daddy is dating Sioux Falls, South Dakota native Stasia Lynn.
"They have been dating on and off for a few months," an insider tells RadarOnline.com, though the sexy brunette made an official relationship announcement via Facebook on July 23.
Article continues below advertisement
There's no word on how the two met, but like the Teen Mom 2 father of two, Lynn is a fitness nut and seems to spend a lot of time at the gym.
Though the romance is fresh, it seems it's already serious.
"Words cannot describe how much I love this guy," she captioned a Facebook photo of the couple on August 12.
https://www.facebook.com/photo.php?fbid=10207529664268626&set=a.2185937816877.2163521.1499970065&type=1&theater
This man is always making me smile," she posted on August 5.
https://www.facebook.com/photo.php?fbid=10207472930890327&set=t.1499970065&type=1&theater
Perhaps Lind, 25, is focusing on his girl to take his mind off his legal woes.
On this season of Teen Mom 2, the construction worker is fighting ex Houska, 23, over custody of their 5-year-old daughter Aubree. As RadarOnline.com reported, the MTV queen won the battle, and Lind still receives only biweekly visitations with his little girl.
Article continues below advertisement
According to sources, he is still fighting for custody of his 2-year-old daughter Paislee with ex Taylor Halbur.
Hopefully Lynn's prepared for any drama that comes her way!
He's also been to court with his non-baby mama ex-girlfriends. Last year, Brooke Beaton and Jessica Nicole both filed restraining orders against him.
In court documents, Beaton claimed Lind pushed her during a racing event, threw her against a wall and punched a hole in her closet door.
Both orders were eventually dropped.