Exclusive
Where Are You, Daddy? Inside Scott Disick's 'Heartbreaking' Phone Calls With His Children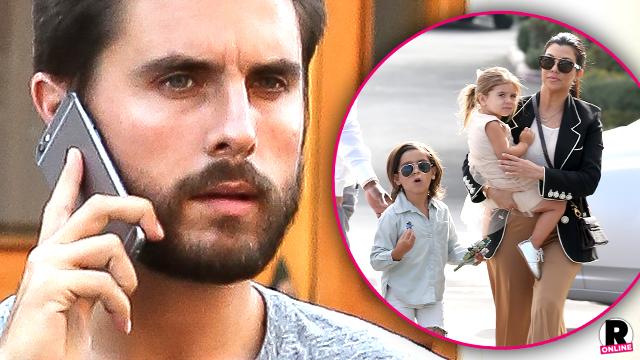 Scott Disick has not seen his kids for nearly a month, but RadarOnline.com has learned he has been in contact with Mason, 5, Penelope, 3, and seven-month old Reign – via phone!
"Kourtney helped to facilitate a call between Scott and his son Mason and daughter Penelope," a source close to the Keeping up with the Kardashians clan says.
"Mason was asking for 'his daddy' and Kourtney knew that this is something that she was going to have to get used to, so of course she complied," says the source.
Article continues below advertisement
"She did not have anything to say to Scott herself and kept the phone call very much between Mason and Scott."
As RadarOnline.com reported, Disick, 32, and Kardashian, 36, split after more than a decade together when his hard-partying ways finally became too much for her to handle.
The final straw came when Disick got caught cheating on her with his ex-girlfriend Chloe Bartoli while in Monaco, while Kardashian was at home in Los Angeles celebrating the July 4 weekend with the former couple's young kids.
"It has been slightly heartbreaking for both Mason and Penelope as they have both been asking where their father is," the insider tells RadarOnline.com.
"They definitely notice that he is absent in their lives right now and Kourtney must learn to find a way to allow him to have access to the children while at the same time maintaining her stance."
"Her family has advised her to tell the kids straight up that daddy is not coming back," says the source.
"She does not have the heart to do that, but knows that it is something that she will eventually have to do."
Do you think that Kourtney Kardashian was wrong for allowing her kids to speak with their father? Tell us your thoughts in the comments below.