Prince Alarming! Wild Child Jackson Gets A Curfew From His Worried Family -- Why They Laid Down The Law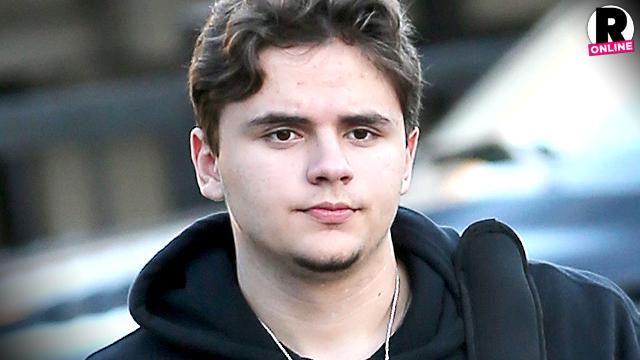 The saga that has been Prince Jackson's life seems like it might have a happy ending after all! After a tumultuous year of rebellion, RadarOnline.com has exclusively learned from a source close to the Jackson family, that the eldest son of late King of Pop Michael Jackson has finally come around and is starting to behave -- after his family imposed a curfew!
As RadarOnline.com previously reported, the 18-year-old, who currently lives in Calabasas with his grandmother, Katherine Jackson, 85, as well as his sister Paris, 17 and brother Blanket, 13, was acting out after he turned 18.
Article continues below advertisement
He was spotted leaving a shady massage parlor, smoking a suspicious cigarette, and even partying late-night at the notorious Chateau Marmont in recent months.
But after the family tried everything to control the youngster, the source said in the end, the best tactic was bribery!
"Prince got a brand new Mercedes and the agreement for him to have the car was that he needs to be more responsible and honor the curfew that Katherine and Joe set for him," said the source source.
"His grandparents told him that as long as he is living under their roof, he needs to be home by midnight on weekdays." And even though he is no longer a minor, the source said, he's been respecting their wishes.
In fact, "Prince is actually on a health kick right now and he has been working out non-stop," the source revealed.
Because Prince has been focusing all of his energy into working out, as he is getting ready to start college in the fall, he has hardly had time for anything else, including a girlfriend. "Prince is now single and has been dating up a storm," the source added. "He does not want to be tied down to one girl and since he broke up with Nikita Bess he has been a total player."
Do you think that Michael Jackson would be proud of his son Prince if he were still alive? Tell us your thoughts in the comments below.