Exclusive
MJ's Kids Reunited! Paris Jackson In School & 'Doing Fine' After 18 Months Away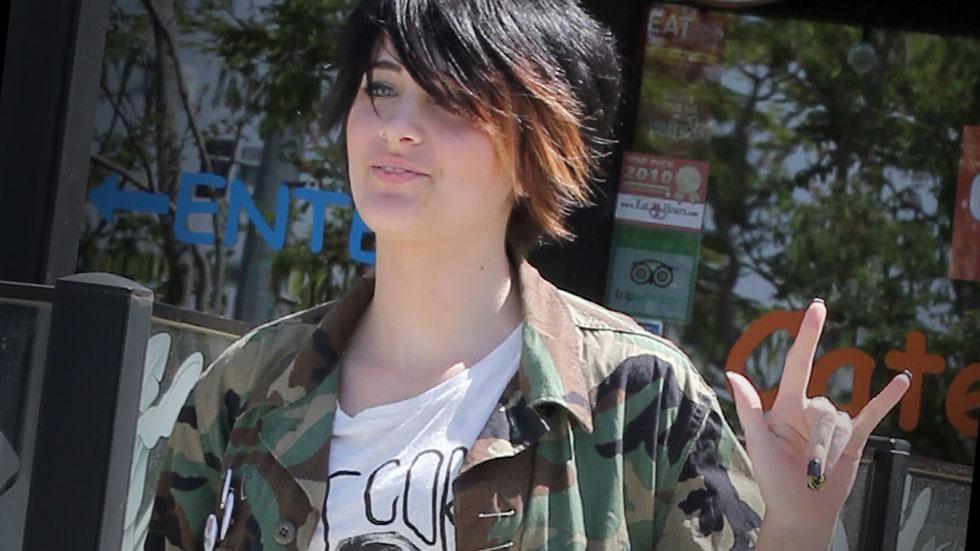 Michael Jackson's daughter is "doing fine" and making good grades in a California high school 18 months after she was sent to a Utah boarding school following a suicide attempt, RadarOnline.com has exclusively learned.
Paris is happy and thriving now that she's back home and living under one roof with her brothers, Prince and Blanket, and their grandmother, Katherine Jackson, in Calabasas, California.
Article continues below advertisement
Michael Jackson's only daughter, who turns 17 next month, has another reason to feel good about life. She rushed to a hospital Tuesday with her cousin and co-guardian TJ Jackson when his pregnant wife went into labor, an insider tells RadarOnline.com. The family is now celebrating the birth of Rio — TJ's second son.
TJ's family has also temporarily relocated to the Jackson's large compound while they search for a nearby house, the source says. He had been making the 75-mile commute from Corona, California, to Calabasas to help Katherine oversee the late King of Pop's three children.
"Paris is doing fine, very good," a second source close to the family tells RadarOnline.com of the teen who enrolled in a private L.A. high school to finish out her junior year. She is "doing good, getting good grades."
The family had sent Paris to a private therapeutic boarding school in Utah after she cut her wrist and swallowed 20 Ibuprofen pills in an apparent attempt to end her life.
The world will never forget the tear-filled moment at a 2009 public memorial Michael when the then-11-year-old Paris took the stage to speak. "I just want to say ever since I was born, Daddy has been the best father you can ever imagine," she said. "And I just want to say I love him so much."