Exclusive
Saying Goodbye: Paris Jackson Visits Neverland, Builds Zen Garden As Grief Therapy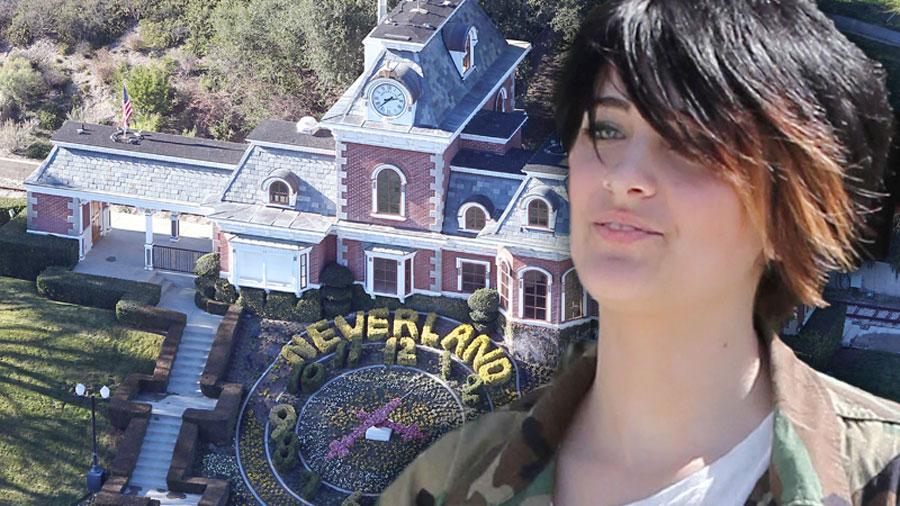 Michael Jackson's daughter Paris Jackson continues to bounce back from her 2013 suicide attempt. And as part of her ongoing therapy, the teen has been visiting Neverland, the ranch her father abandoned after his child molestation acquittal, sources have told The National ENQUIRER.
"She's been there more than her siblings — but, even more than that, Michael's parents, brothers and sisters never go up," a source told the magazine.
Article continues below advertisement
The exotic animals and carnival rides are long gone from the estate where Paris Jackson once lived with her pop icon father, but she returned recently to help plant a Zen garden on the spot where the Ferris wheel once stood, the report claims. Paris had Michael's favorite image — a Peter Pan–like boy sitting on a quarter moon — carved into the ground in the middle of the garden, according to the insider, and now uses the spot for peaceful reflection.
"She reflects on how Michael would talk to her about not losing her innocence as a child, to not let people – even family – take advantage of her, and to always look after her brothers," another insider said.
Paris cut her wrists and took an overdose of Motrin pills in an apparent suicide attempt in June 2013, prompting her grandmother and guardian Katherine Jackson to enroll her in a therapeutic boarding school in Utah.
Meanwhile, Colony Capitol, the investment group that Jackson gave control of the estate to before his 2009 death, is trying to sell the property for $75 million. While Paris had hoped the executors of her father's wealthy estate would re-purchase the Los Olivos, California, ranch, it appears unlikely.
"More than anyone else, losing Neverland hurts Paris the most without a doubt," a family insider told The ENQUIRER. "There are things up at Neverland that she insisted upon while she still has the access, and the garden was one of them."