Paris Jackson: 'I Want To Restore Neverland'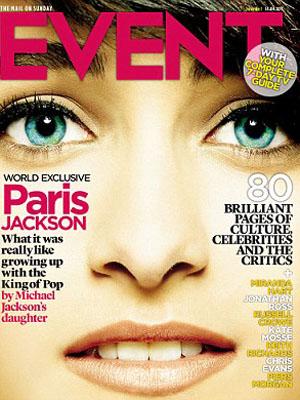 Paris Jackson still has fond memories of growing up at Neverland Valley Ranch, and now dreams of being able to restore the property for the use of underprivileged children.
Michael Jackson's 15-year-old daughter even made something of a pilgrimage to her childhood home two years ago.
"I cried and I cried. It's beautiful there. It still has good energy, Paris told The Mail on Sunday's Event magazine.
Article continues below advertisement
As his finances were crumbling, Michael twice nearly lost his beloved Neverland to foreclosure. Colony Capital LLC purchased the loan, eventually restructuring it with Jackson just seven months before his 2009 death. Colony still controls Neverland, with the Jackson estate having a 12.5 percent interest.
Paris told Event she plans to start on the project as soon as she's an adult herself. And she may have some help in that.
Earlier this year it was reported that none other than Lady Gaga is interested in investing in the 3,000 acre Ranch along with Michael's kids and turning it into a sanctuary for children and animals.
Paris' own professional ambition is, she says, to be a heart surgeon.
"I want to help people, that's it," she said.