Exclusive
It's Getting Nasty! Kourtney Kardashian Changes The Locks On Calabasas Mansion To Keep Scott Disick Out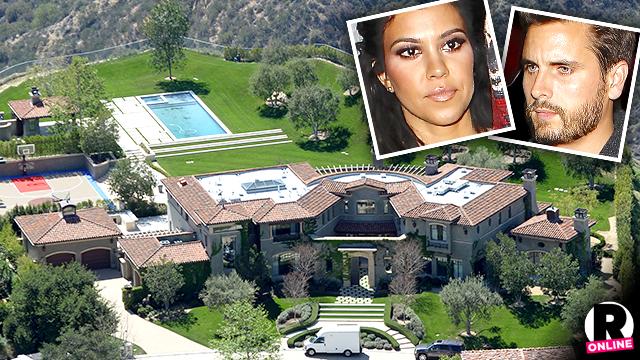 Kourtney Kardashian has thrown out troubled baby daddy Scott Disick more than once, but this time it's for good! According to an insider, she has decided to change the locks on their Calabasas mansion in the wake of their split.
Radar was the first to report on July 1 that Kardashian had kicked Disick out of the family home that they shared in Calabasas, Calif., and since then, things have gone from bad to worse.
Article continues below advertisement
Disick immediately kicked off yet another alcohol-fueled bender in Europe before returning to Miami for a drug-fueled mansion bash.
After that, the source said, "Kourtney does not feel safe because of Scott's current condition and she is having him locked out of the property,."
"He is obviously hurting a lot but the fact that he is showing such blatant disregard for her feelings and for the well-being of their kids has really pissed her off," the KUWTK insider tells Radar.
As Radar previously reported, Kardashian has also hired an attorney to ensure that she gets primary custody of all three children.
"She is beyond hurt now right now," the source said, "and she is ready to play hard ball."
Do you think that Kourtney Kardashian should change the locks on Scott Disick? Tell us your thoughts in the comments below.