Faceoff! John Travolta's Bitter Fight With Alleged Gay Flame Lands Him In Court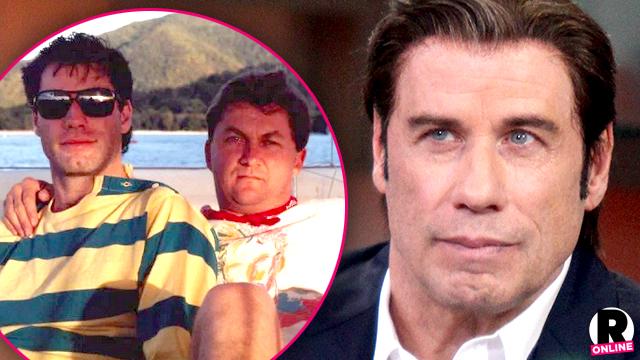 John Travolta must face off against his former employee — and alleged male lover — in court, a Santa Barbara Superior Court judge has decided.
The 61-year-old actor had hoped to avoid a trial over whether an almost three-decade old termination agreement contained a confidentiality clause that forbade Douglas Gotterba from spilling the intimate details of their relationship while he was Travolta's employee.
Article continues below advertisement
As RadarOnline.com reported, Travolta brought suit against Gotterba when the pilot claimed in a bombshell interview with The National ENQUIRER that he and Travolta became intimate in the mid-1970s after they met about a job.
"John was gentle, but very passionate," the 62-year-old alleged in a frank confession. "The next day, he told me, with a big smile on his face, 'I really enjoyed last night.' And I told him, 'So did I.'"
The two reportedly carried with each other over a six-year period.
"I'd stay in the room next to John in luxury hotels," said Gotterba. "Sometimes he'd bring women along as beards. But he would ask me to join him in his suite and we'd spend the nights together. It was our little secret."
After Gotterba's revelations, Travolta sued his former employee, who left his position at Travolta's aircraft company in 1987, for breach of confidentiality and presented a signed a confidentiality agreement. Gotterba also presented a copy that had no confidentiality claim and filed a counter suit in 2012.
Last year, the case went to the Court of Appeal, and Judge Donna Geck has now ruled that the case will not be dismissed, as requested by Travolta.
"Mr. Gotterba has not created a triable matter of fact simply by disagreeing with the defendant" about the confidentiality agreement, insisted Travolta's attorney Martin Singer.
Geck has set a hearing in the case for August 7.