Wolf Of Wall St.? 'Goldman Sachs Elevator' Blogger Boasts Debaucherous Lifestyle Despite Lying On Blog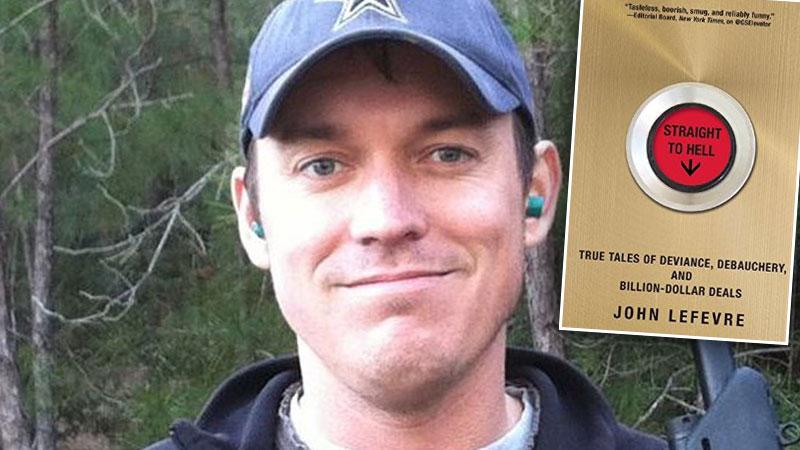 Goldman Sachs Elevator blogger may have been outed for lying in the past, but in his new book, he is claiming that he lived like the Wolf Of Wall Street!
John Lefevre made a huge splash when he began anonymously blogging things that he claimed to have overheard in the elevator at Goldman Sachs, only for readers to eventually discover that he actually never worked at the bank and was tweeting from Texas. Now, in his book titled Straight To Hell: True Tales of Deviance, Debauchery and Billion Dollar Deals, Lefevre details his crazy lifestyle as a banker in Hong Kong, Daily Mail reports. "It's not that bankers in New York or London are less deviant, they just can't get away with what we can," he said.
Article continues below advertisement
He discusses maids that doubled as prostitutes -- from an agency recommended by work colleagues. 'This way, if you strike out at the bars and come home wasted and alone, all is not lost,' he explained.
Lefevre also revealed that one of the maids had almost gotten fired for throwing out some cocaine that a colleague had left on a plate. "It wasn't just a little bit," the banker had said. "I was Jack f-----g Nicholson in The Departed."
When he wasn't hiring specialty maids or having hours-long cocaine lunches with co-workers, the former Citigroup banker was destroying luxury vehicles, recounting a time when he had purchased a Maserati only to wreck it days later in a drag race.
Retired from the fast life, Lefevre now lives in Texas with his wife and kids.