Exclusive
Drug Nightmare! Nick Gordon Quit Heroin & Cocaine After Bobbi Kristina Brown Incident — But Binged On Pills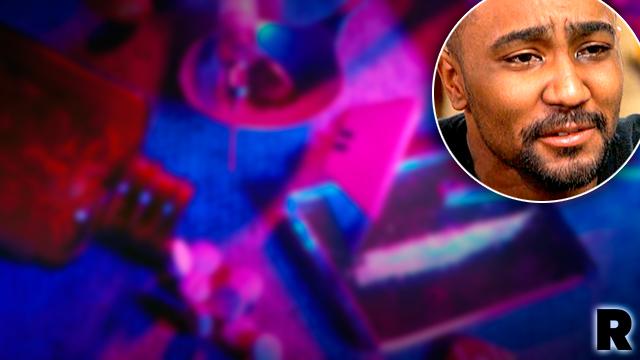 Nick Gordon stopped using heroin and cocaine immediately after girlfriend Bobbi Kristina Brown was found unresponsive in her bathtub and rushed to an Atlanta hospital, a source close to Gordon exclusively tells RadarOnline.com. But although he gave up the hard drugs, Gordon continued to self-medicate with whiskey by the gallon and the prescription sedative Xanax, the source tells Radar, ultimately sending him in rehab for three months.
Article continues below advertisement
Gordon's dangerous drug and alcohol binge ended when he checked into a South Georgia rehab center for a 90-day treatment program provided by Dr. Phil, who staged a dramatic intervention at an Atlanta hotel last Thursday. Dr. Phil concluded that without the intervention, Gordon would be dead "within a week."
A man who stayed in Brown's home for two months before the intervention described heavy drug use by Brown and Gordon leading up to the bathtub incident.
"Bobbi and Nick would spend a lot on drugs every day, it just depended on how much money they had," Brown's high school friend Steven Stepho said. "It wasn't unusual for them to spend $1,000 a day on drugs," including heroin, Xanax, pot and heroin substitute Roxycodone.
"There were times when it got really bad — they would be completely passed out for hours, just lying there on the bed," Stepho said. "There were times when she would be so knocked out she would burn herself with a cigarette and not even notice. She was always covered in cigarette burns."
Brown, 22, remains in a medically-induced coma in Atlanta's Emory University Hospital, while Roswell, Georgia, police conduct a criminal investigation into what put her there.