'100% My Decision' Giuliana Rancic Insists She Was Not Fired From E! News -- Denies Feuding With Maria!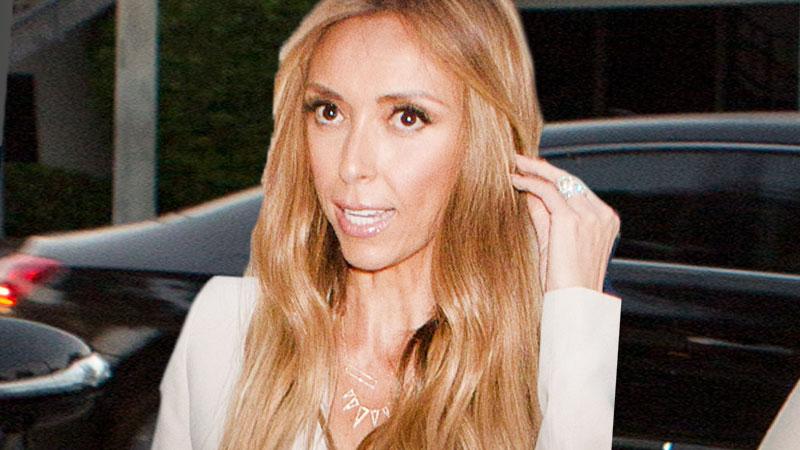 Giuliana Rancic is denying rumors that she was fired, following the network's announcement that she will no longer be hosting E! News.
"It was 100 percent my decision to leave. I brought up the idea to leave three years ago, but E! News kept extending me because they wanted me to stay," Rancic told People.
While for now she still has a spot hosting Live From The Red Carpet and Fashion Police, Rancic says that she'd had enough of E! News. "I took on a challenge 14 years ago. I was a young reporter, and E! News was my dream job. It's been an incredible journey. But after 14 years, I have nothing else to accomplish on the show. I want to grow as a person, as a businesswoman, as a host, and in order for me to grow, I need to take on a new venture and new challenges."
Article continues below advertisement
The announcement that Rancic would be phased out of E! News comes on the heels of extreme backlash that she received after making racially offensive comments about black teen actress Zendaya's hair in February. However, Rancic says that the scandal "has nothing to do with" her leaving E! News. "I had this plan way before. And E! has been incredibly supportive and gracious."
RadarOnline.com has reported that Maria Menounos, Rancic's rumored nemesis, will be replacing Rancic as the new host of E! News, and true to form, Rancic denies feud rumors. "They're absurd," she said. "I've never had a feud or drama with any of my E! News hosts or co-hosts, and there certainly isn't one now. There is no feud."
However, while she was sure to paint a picture of herself staying above the fray, her words insinuated that Menounos may have a problem with her. "It takes two to feud, and I'm not feuding!"
Rancic's last day hosting E! News is August 10th.