Glam Girl! Caitlyn Jenner Sizzles In Black Gown In 'I Am Cait' Promo Pic –– Gets Jabbed As Shallow By Britain's Katie Hopkins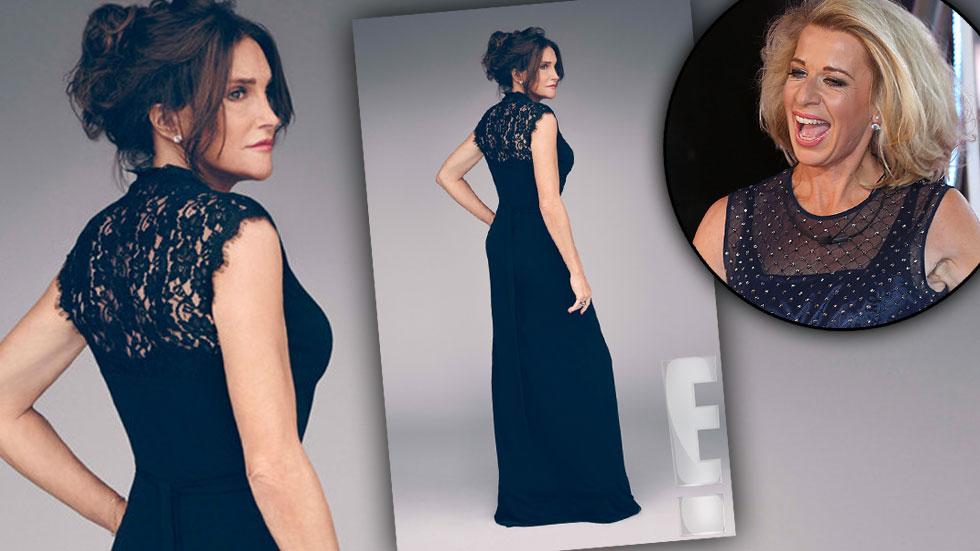 While Caitlyn Jenner continues to stand out as a fashionista -- sizzling in a black gown in her latest promo for I Am Cait -- the beloved beauty has at least one critic.
The 65-year-old -- who unveiled her glam girl size in an instant classic Vanity Fair shoot last month -- was at it again Wednesday, posing alluringly with her back turned to the camera. The smokin' hot Malibu native again showed her knack for fashion, rounding out her look with her hair styled up and her nails painted pink.
Article continues below advertisement
The glam shot did come under fire from English TV personality Katie Hopkins, who jabbed at the Olympian, writing, "Women are more than dresses & photoshoots."
The snarky Hopkins -- who previously made waves taking shots at singer Kelly Clarkson's weight for her weight, asking, "Did she eat all of her backing singers?" -- added, "Caitlyn, get over yourself bird. Do something. Say something. Be something."
Caitlyn has been undeterred in spreading her message of acceptance and being true to oneself, asking in a preview for the highly-anticipated program, "How many people go through life and waste an entire life because they never deal with themselves—to be who they are?"
I Am Cait premieres on E! Sunday, July 26 at 9/8c.