Vicki Gunvalson Explains Shocking Move Before Letting Brooks Ayers Move In –– 'It's A Pre-Nup Without The Nup'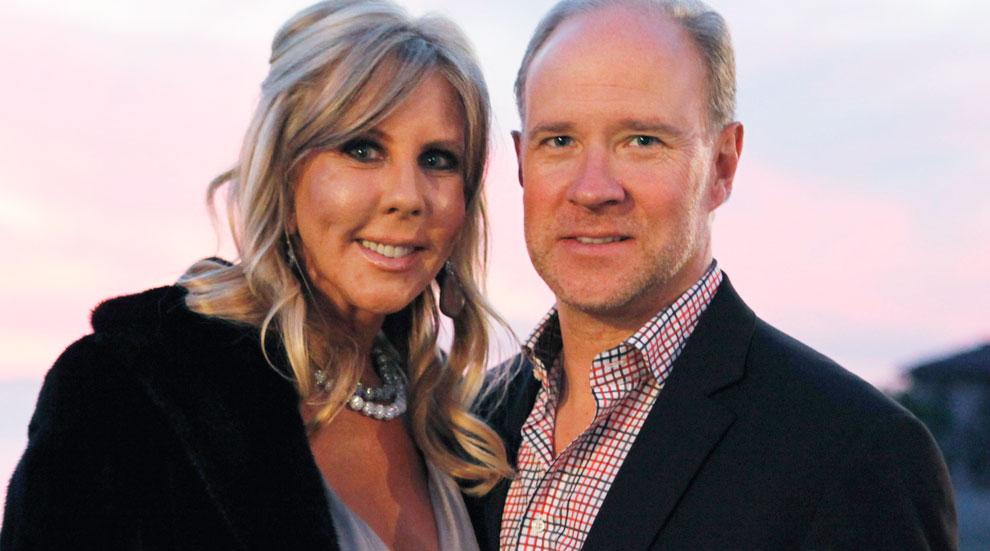 Vicki Gunvalson, not taking in any chances in love or money, explains her new arrangement with boyfriend Brooks Ayers in a Bravo chat as a "pre-nup without the nup."
The Real Housewives of Orange County mainstay, who was front-and-center as the show's new season premiered Monday, went in-depth about her arrangement with her on-again, off-again love.
The "O.G. from the O.C." confirmed that letting Ayers -- who is currently battling cancer -- move back in with her came with conditions, as she made sure she was "protected" financially if the relationship falls through.
Article continues below advertisement
She said she's been snake-bit in that sense in the past, adding, "I have been divorced twice, and both times I had to pay my ex-husbands off.
"I never received child support with my first marriage, and with my second marriage I had to pay Donn alimony."
Gunvalson said she and the ailing Ayers now have "a legal binding agreement" her lawyer drafted -- "and Brooks signed without any hesitation."
The 53-year-old beauty said the updated arrangement "eliminates any miscommunication" and gives her "one less thing to worry about.
"It's a pre-nup without the nup."
In the chat, Gunvalson said that deciding to let Brooks move back in "was really hard on" her, as it came against the wishes of her protective daughter, Briana Wolfsmith-Culberson.
Calling her daughter her "primary concern," Gunvalson said they will "have to 'agree to disagree' on this one subject.
"I love her so much, but there comes a time when I have to live for me, and not her," Gunvalson said. "She has her home and her family now and I have to find my 'new normal' with her being gone too."
The Real Housewives of Orange County airs Mondays at 9/8c on Bravo.