'A Parent's Worst Nightmare!' Tom Hanks Sent Troubled Son Chet On Shocking Prison Tour In Effort To Scare Him Straight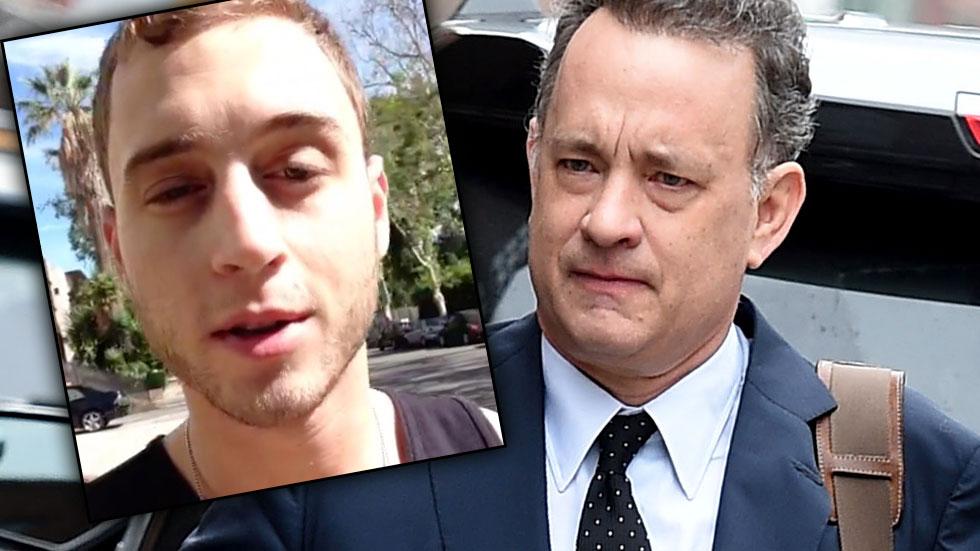 Tom Hanks used his clout to send his wayward son Chet to tour a prison in an effort to "scare him straight" -- but it didn't derail Chet's self-destructive ways.
"They tried to scare him straight," a longtime friend of Chet's told The National ENQUIRER, revealing how Hanks and wife Rita Wilson had the best of intentions in sending their son on a terrifying tour of a maximum security prison while he was in high school.
Article continues below advertisement
And it only went downhill from there.
"Then he got into harder stuff," the source told The ENQUIRER. "Chet wasn't the nice kid anymore -- he was becoming someone else."
The pampered private-school student went on to Northwestern University, where he began posing as a streetwise rapper as his drug abuse increased.
"Chet came home during breaks acting like he was raised on the streets, using rapper lingo," the insider said. He called himself 'Chet Haze.'"
Article continues below advertisement
PHOTOS: Tom Hanks & Rita Wilson Separation 'Total Rubbish,' Says Pal — They Even Vacationed Together Last Week!
Tom and Wilson finally got their son to enter rehab months ago and Chet, 24, later announced he was "50 days clean and sober from everything, including alcohol."
But after being ridiculed recently over the Internet for a video where he boasted about using the "N-word," Chet traveled to Europe, where he's now wanted by British authorities in connection with $1,800 worth of damages to his London hotel room after a night of outrageous partying.
"Tom's especially upset because of the stress on Rita, who's recovering from a double mastectomy," said a family friend. "They have all the money and fame in the world, yet they don't have one day of peace.
"It's a parent's worst nightmare!"