Family Bonding! Tom Hanks Takes Recently Rehabbed Son Chet Out For Hockey Game Fun – Inside Their Boys' Night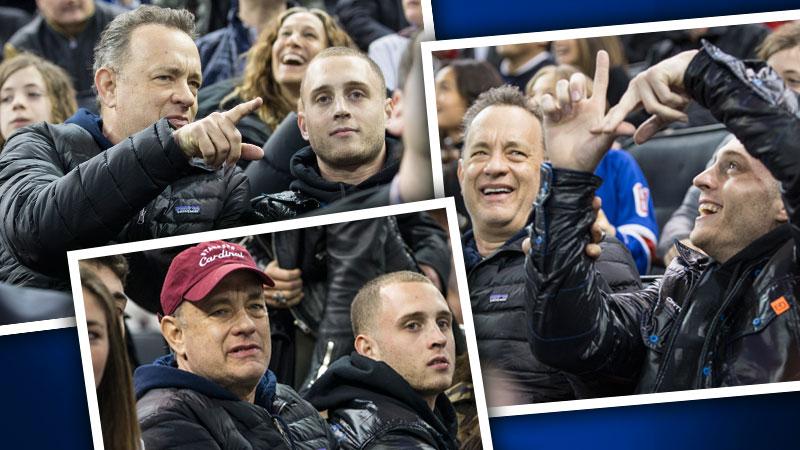 Tom Hanks took son Chet out for a night of hockey and manly bonding Tuesday evening, shortly after the 24-year-old returned from drug addiction rehab.
Article continues below advertisement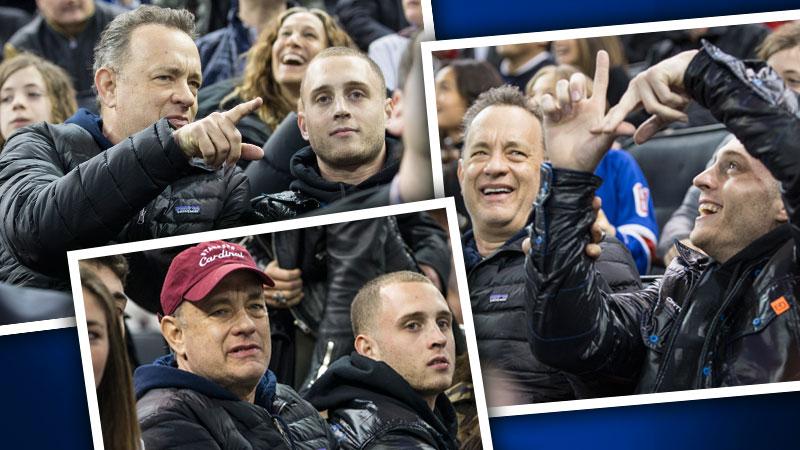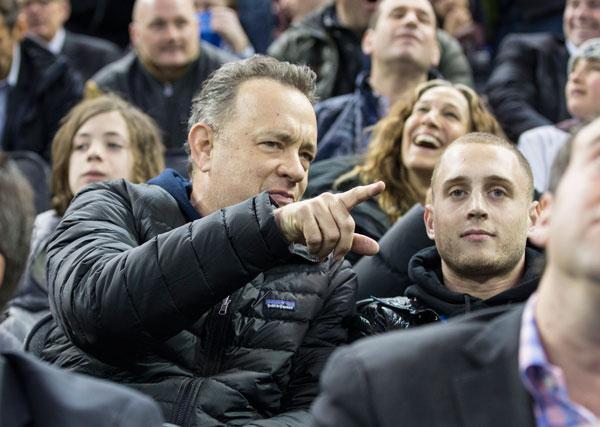 "With 50 days of sobriety under my belt, I can honestly say I'm the happiest I've ever been," Chester "Chet" Hanks, son of Tom Hanks and Rita Wilson, gushed in an Instagram posting just four months ago.
Article continues below advertisement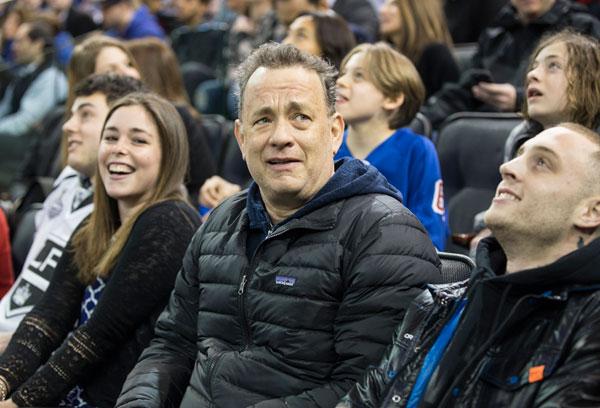 Sadly, the aspiring rapper seems to be struggling with his addiction to cocaine and alcohol once again in 2015.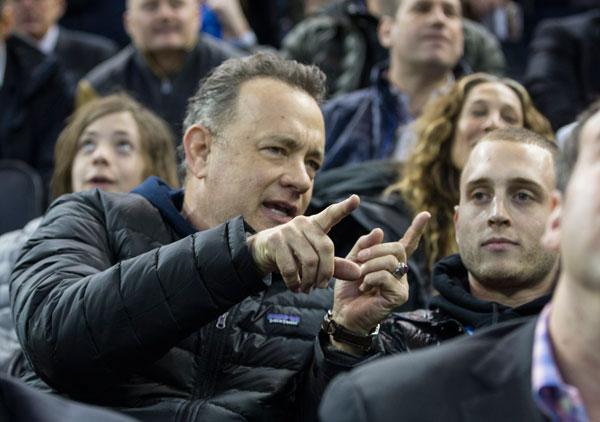 The change was made clear when Chet arrived up to L.A. nightclub The Vault in early March looking "out of it" and ready to fight.
Article continues below advertisement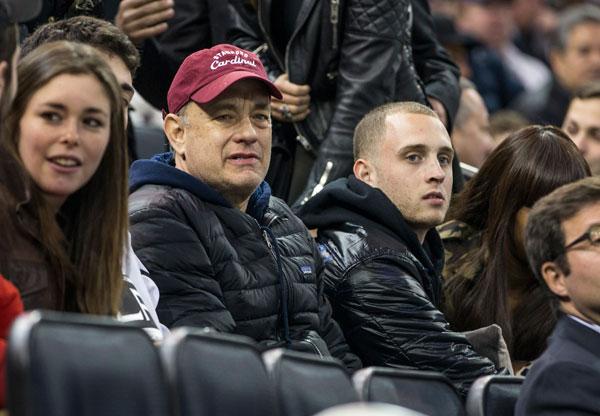 But father Tom took his son under his wing Tuesday evening, perhaps for some nice family bonding after Chet's struggles.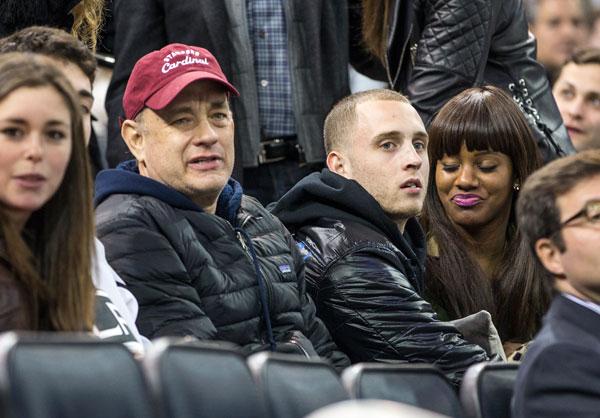 The Hanks men seemed to be enjoying themselves, chanting with fans and grabbing onto another when the game got exciting.
Article continues below advertisement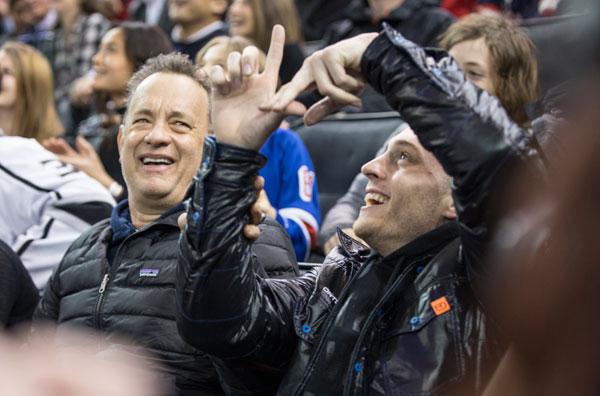 "Tom obviously would do anything for his son," a source said on the matter. "But sometimes he's taken a tough-love approach that Rita hasn't always agreed with."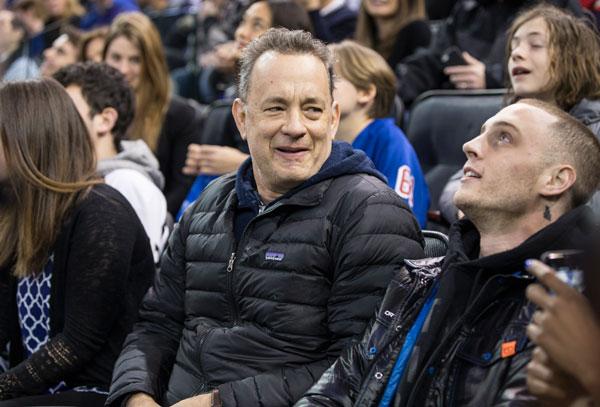 Looks like he's following Rita's advice and taking a softer approach!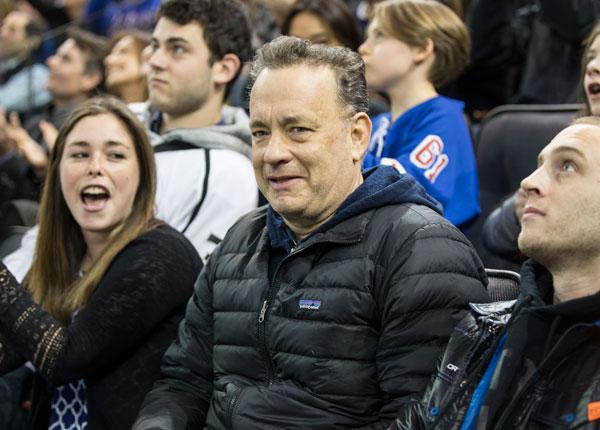 Best of luck to Chet on his recovery.