'Wild-Eyed' & 'Out Of It'! Tom Hanks & Rita Wilson's Troubled Son Chet Falls Off Wagon, Beats Up Bouncers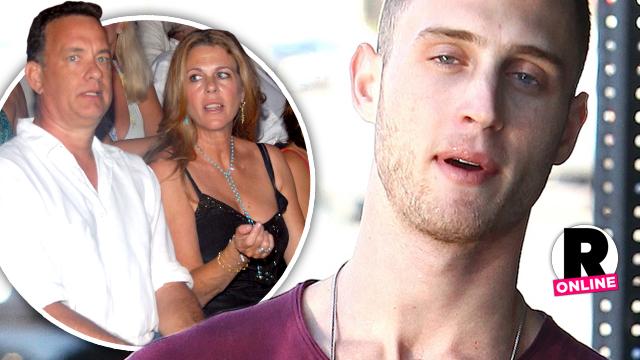 "With 50 days of sobriety under my belt, I can honestly say I'm the happiest I've ever been," Chester "Chet" Hanks, the 24-year-old son of Tom Hanks and Rita Wilson, gushed in an Instagram posting just four months ago.
Sadly, those bright days have now turned dark, and the aspiring rapper seems back in the vicious throes of his addiction to cocaine and alcohol.
The sad turn of events was made clear when the younger Hanks showed up to L.A. nightclub The Vault on March 6 looking "out of it" and ready to fight.
Article continues below advertisement
"Chet was drinking beer and liquor and screaming at people; he seemed really wild-eyed," an eyewitness told Star. "Then some guy bumped into him and all hell broke loose. Chet was throwing punches at the guy for 30 seconds when a group of big club bouncers ran over to him."
That's when Hanks really went "berserk" and "beat the crap out of all of them," continued the eyewitness.
But Hanks wasn't done for the evening. He later showed up to Project Los Angeles around 1a.m. "with his shirt ripped, and looking intoxicated," an onlooker at the club told the magazine.
Security escorted Hanks out of the venue after he tried to grab the microphone from rapper Machine Gun Kelly, who was onstage performing.
As RadarOnline.com reported, the young Hanks recently admitted to years of substance abuse struggles following a secret rehab stay late last year.
"Tom obviously would do anything for his son," a source said. "But sometimes he's taken a tough-love approach that Rita hasn't always agreed with."
Still, "Everyone close to Chet is praying that he isn't destroying himself again."