Exclusive
Tom Hanks And Rita Wilson Embarrassed As Their Privileged Son, Chester, Desperate To Be A 'White Boy Rapper' Called 'Chet Haze,' Source Says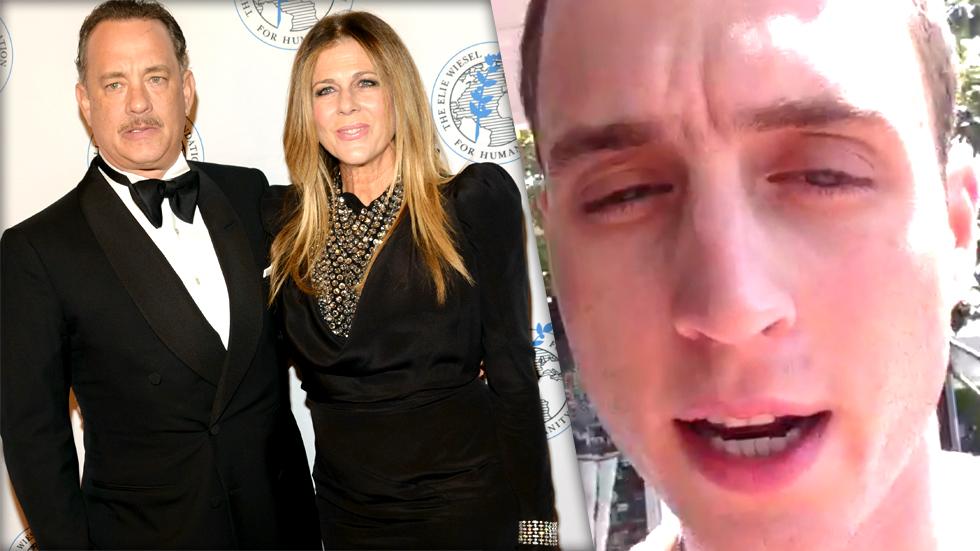 Tom Hanks and wife Rita Wilson are embarrassed that their son Chester Hanks is desperate to become a "white boy rapper" known as "Chet Haze," the new issue of The National ENQUIRER is reporting.
And 24-year-old Chester's outrageous antics and Internet ramblings have his famous parents tearing their hair out, a source told The ENQUIRER.
In a video message many social media users called sexist, Chet berated women for getting "naked on Instagram" and "f*ing around," and then admitted, "I'm already drunk."
Article continues below advertisement
A Hollywood insider told The ENQUIRER, "Chet's out of control on the Internet, and it's a huge embarrassment to Tom and Rita.
"He talks tough street talk and raps about skipping classes to smoke pot. But behind his back people are laughing because they know he was raised in Brentwood with mega-wealthy parents."
According to the source, Chet still lives at home and doesn't have a steady job, and his behavior is causing problems between his Oscar-winning dad, 58, and actress mom, 57, who have been married 26 years.
The Hollywood couple has a "disagreement over what to do about Chet," the source revealed.
For more on the story, pick up the latest issue of The National ENQUIRER, on stands now.