Doctor Tells Tom Hanks To Lose Weight, Reveals He Has Type 2 Diabetes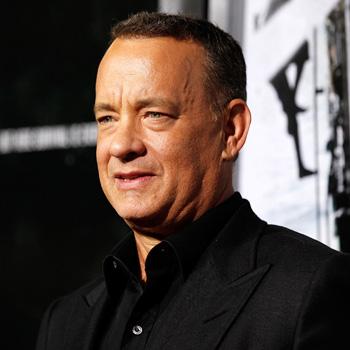 Tom Hanks, has gone to extreme measures for movie roles and he dropped the bombshell news to David Letterman that he has been diagnosed with Type 2 diabetes and that his weight fluctuation may have played a role.
"I went to the doctor and he said, 'You know those high-blood-sugar numbers you've been dealing with since you were 36? Well, you've graduated. You've got Type 2 diabetes , young man,'" the 57-year-old actor said Monday night on the Late Show.
Article continues below advertisement
With a reported extreme weight gain of 30 pounds for A League of Their Own and a 55-pound loss for Castaway and he told Letterman that this may have contributed to his diagnosis.
"My doctor said, 'Look, if you can weigh as much as you weighed in high school, you will essentially be totally healthy—will not have Type 2 diabetes,'" he said.
"Then I said to her, 'Well, I'm going to have Type 2 diabetes because there is no way I can weigh as much as I did in high school.'"
Hanks' next film, Captain Phillips, hits theaters October 11.