Rosie Drug Shocker! O'Donnell Tests Positive For Marijuana In Custody Battle With Ex-Wife — Will She Lose Her Daughter For Good?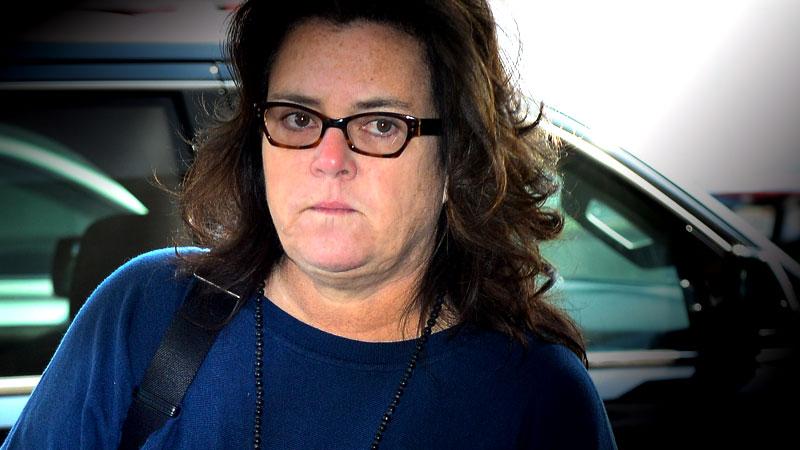 Rosie O'Donnell's nasty custody battle is bringing her darkest secrets to light! After her ex-wife, Michelle Rounds accused her of being an unfit mother, O'Donnell submitted to a drug test to prove she was clean and sober. But shockingly, RadarOnline.com has learned, she failed!
According to an explosive new report in The National ENQUIRER, O'Donnell, 53, recently submitted to a hair follicle drug test as part of the ongoing custody battle over her daughter Dakota, 2. Rounds and O'Donnell adopted the girl in January, 2013, after their June, 2012, marriage, and she's now at the center of their $100 million divorce.
Article continues below advertisement
Rounds accused O'Donnell of "excessive use of booze and weed" in previously filed court documents, so the former TV star submitted to the test to settle the issue once and for all, The Enquirer says.
But unfortunately for O'Donnell, "It came back positive for drugs," an insider told the magazine. "When Rosie found out, she was furious!"
"She's been trying to hide her drug use for a long time, and she didn't realize that marijuana stays in your system for a number of months."
The shocking results is expected to be revealed during the warring couple's next court appearance on Wednesday, the source added, and O'Donnell could face further medical and psychological testing as a result.
Said the source, "It could blow up her chances of getting custody!"