Inside Rosie O'Donnell's Tormented Marriage — Current Wife Was Her 'Midlife Crisis Mistake,' Claims Pal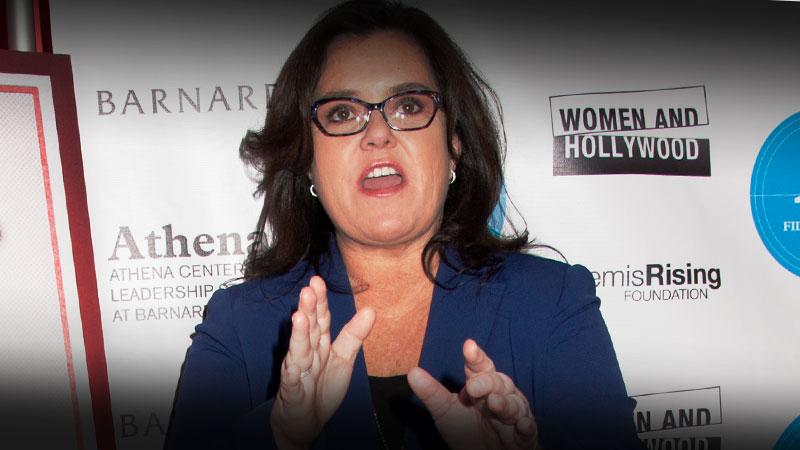 She supposedly left The View to cut down on stress, but Rosie O'Donnell's bizarre personal life is packed full of divorce drama, romantic regrets and too many ex-lovers!
Now her departure means more time for O'Donnell to deal with her departing wife, Michelle Rounds.
"Rosie and Michelle were having problems since April," an insider tells The National ENQUIRER, referring to the 43-year-old wife O'Donnell, 52, married in June 2012 — just two months before her near-fatal heart attack.
Article continues below advertisement
The couple soon adopted an infant girl named Dakota, with O'Donnell then inviting her ex-wife, Kelli Carpenter, to help them raise the little child!
PHOTOS: The View's 30 Secrets & Scandals
"Shelly reluctantly agreed to the idea," said the source. "But Kelli was becoming a big-time buttinski and part of the family fabric, so to speak. It ended up being one three-way that Shelly wasn't enjoying at all!"
Rounds also had to deal with O'Donnell's ex-girlfriend Tracy Kachtick-Anders, a Texas artist with six kids who remain active in the lives of O'Donnell, Carpenter and the four kids the former couple was already raising together.
"Looking back, Ro feels Kell was the love of her life, while Michelle was more like her midlife crisis," the source dished.
As RadarOnline.com reported, O'Donnell recently quit her job as co-host on The View following problems with Rounds.
"I can confirm that Rosie and her wife Michelle split in November, O'Donnell's rep said in a statement. "Rosie has teens and an infant at home that need her attention. This has been a very stressful situation. She is putting her personal health and family first."
For more on this story, pick up the latest issue of The National ENQUIRER, on newsstands now.