Fake Black NAACP Leader Rachel Dolezal Responds To Haters -- 'I Don't Give Two Sh*ts!'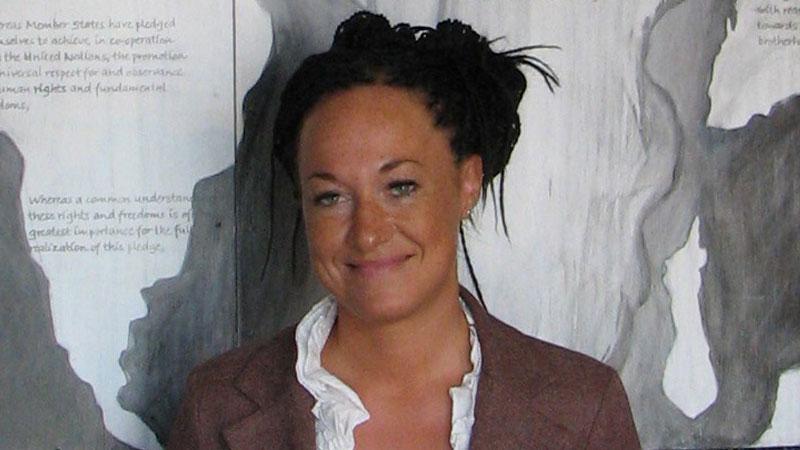 Spokane NAACP President Rachel Dolezal has built an entire persona and career around her identity as a black woman, but this week, her parents revealed to the world a fact that they have known since she was born -- that Dolezal is actually a white woman. Now the scam artist is responding to critics, and NOT with an apology!
Dolezal was born of two white parents. She is of primarily Czech and German ancestry, and has natually blonde, straight hair. She has been masquerading as a black woman for years, using kinky hair extensions, dreds, and makeup to bolster her persona. Since she was outed by her parents and by a local news reporter, critics have slammed Dolezal for perpetrating a fraud, and now, as Daily Mail reports, she is responding to those who are upset that she has been pretending to be black.
Article continues below advertisement
NAACP Leader Pretended To Be Black – See Rachel Dolezal's Real Look In Shocking Photos
"I don't give two shits what you guys think," Dolezal said in an interview. When asked if she considers herself African American, she said, "I actually don't like the term 'African-American,' I prefer black... I would definitely say... say yes I do consider myself to be black."
"Rachel is a master artist, so she is able to disguise herself and make her appearance look like any ethnicity," her mother said.
But as has become apparent over the past few days, the black community does have questions about why Dolezal, who had listed herself as white, black, and Native American on an application for Spokane's Office of Police Ombudsman Commission, would misrepresent herself rather than serve as an ally while owning her white ethnicity. And due to her misrepresentations, she will have to answer not just to the black community, but to local investigators as well, who are currently looking into the situation.