Giuliana Rancic Speaks Out On Weight Loss Issues & Addresses Racism: 'I Don't Tolerate It At All'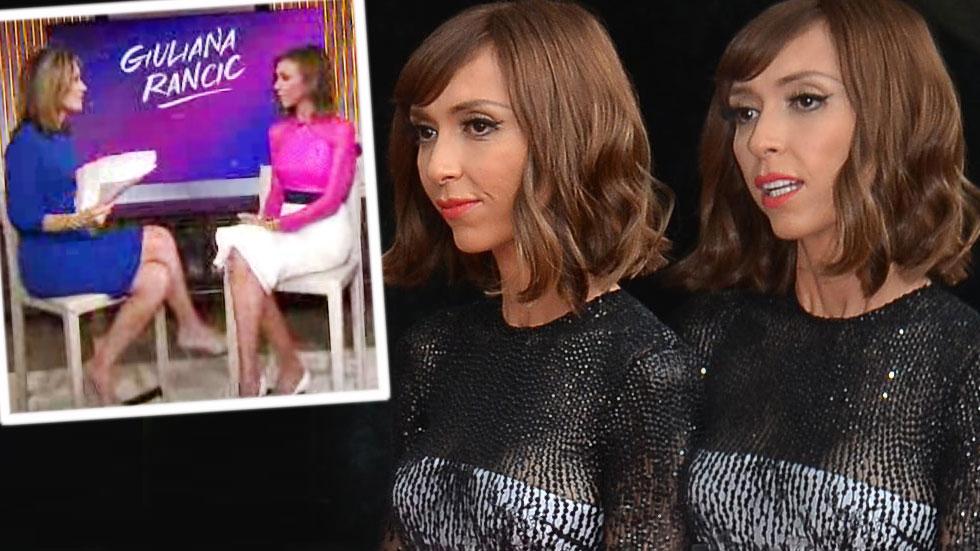 Giuliana Rancic is ready to talk racism again!
The Fashion Police host sat down with TODAY's Savannah Guthrie to address her recent book release, along with her most recent controversy.
When asked what prompted the E! host to finally come forward with her side of the story, Rancic answered:
"I think it's time to just tell the truth and tell people what's going on."
While her weight has always been a touchy subject, the TV star thought it might be wise to address critics once and for all.
Article continues below advertisement
"It was something that I didn't ever feel the need to talk about," Rancic shared about her frail frame. "I feel that weight is very personal. Whether you're underweight, overweight, whatever, it's your business. But it became distracting."
As it turns out, Rancic's cancer medications are the real cause of her rapid weight loss: "I do not have an eating disorder. I have never had an eating disorder. I wanted to be very clear about that. In fact, I eat a lot. People always love to tweet: 'Eat a burger.' I eat burgers. It's not working."
Article continues below advertisement
Rancic made sure to tell her side of the story in a straightforward manner: "I made a reference to the hippie culture. In the editing process, some of the gestures I made, some of the things I said were taken out for time. So I made peace signs, I said bohemian twice. Those were taken out for time, so when the joke aired, some people were offended by it."
Rancic continued to share her perspective on the matter. "I find racism reprehensible. I don't tolerate it at all. Nor have I ever. And I think that's really important for me to get that out there, because that's been the hardest part of this, that someone could believe that I actually would have racial undertones in the things I do." Still, the mother of one said she could see "why people took offense," although it was never intended to be presented in that manner.
While it's something the TV host feels was not entirely her fault, she admits it's "just something I have to live with."
What do you make of Rancic's tell-all moment? Tell us in the comments below!