Exclusive
Zendaya Gone Rogue! Coleman 'Did Not Consult PR' Before Slamming Giuliana Rancic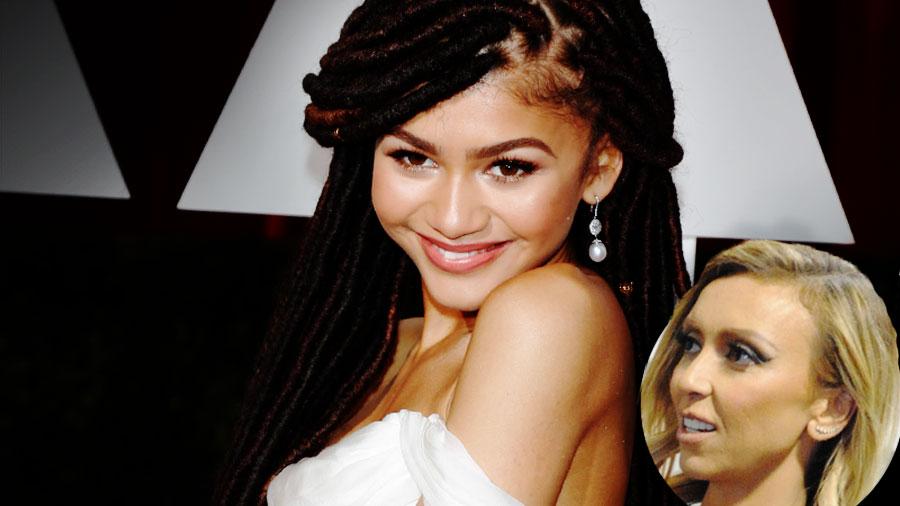 In the feud between Zendaya Coleman and Giuliana Rancic, the Disney starlet appears to have emerged the winner, with countless Hollywood A-listers stepping up to applaud her response to the E! News star's controversial comments. But although the net result has been a public relations coup, RadarOnline.com has learned that Coleman's decision to address the insult came as a total shock to her publicity team — and they would have told her not to do it!
Article continues below advertisement
"Zendaya did not consult her PR team before going ahead and issuing the statement," an insider tells RadarOnline.com. "It is probably better that Zendaya didn't because she would have been advised against it!"
Fashion Police fans witnessed a catfight this week when Rancic, made remarks about Coleman's Oscar night dreadlocks that some interpreted as racist.
"I feel that she smells like patchouli oil… or weed," Rancic said. The 18-year-old former Disney star was quick to fire back, taking to her Twitter and Instagram accounts to state her disapproval.
As RadarOnline.com reported, following Coleman's statement, Rancic, 40, was quick to apologize on her social media account, and said, "Dear@Zendaya, I'm sorry I offended you and others. I was referring to a bohemian chic look. Had NOTHING to do with race and NEVER would!!!"
Following her Tweet, the entertainment journalist, whose career as a co-host of Fashion Police, as well as a host of E! news has been in limbo lately, took her apology one step further and went on-air to let Coleman know how truly sorry she was.
Article continues below advertisement
After seeing Rancic's on-air apology, Coleman took to her account again, this time letting her know that she accepted her apology, but adding that "body shaming and other hurtful tactics will never get the job done."
According to the source, neither of Coleman's carefully thought-out messages to Rancic were approved by her management team.
"Zendaya is such a strong young woman and she didn't think twice before going up against Goliath," the source tells RadarOnline.com. "She felt it was necessary to do what's right. She tuned into Fashion Police on Monday, hoping to hear how beautiful she looked and not to be shamed for her race."
"The poor girl was mortified and, even though she didn't get the clearance to fire back at Giuliana, her entire team backs her 100 percent in her decision to voice her opposition."
Do you think that Zendaya Coleman should have checked with her PR team before issuing her series of statements? Let us know in the comments below.