No More Keeping Up! Lamar Odom Refuses $1 Million Deal To Return To 'KUWTK,' Says Kardashians 'Ruined My Life'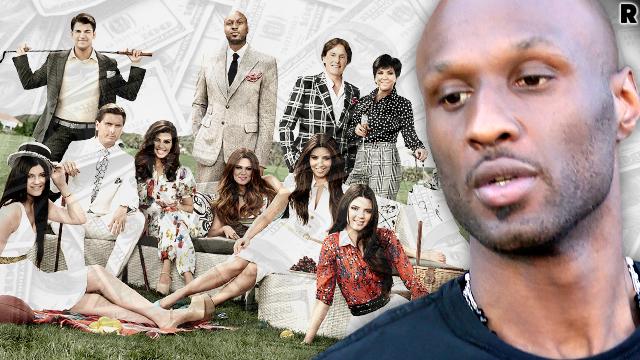 No matter the deal, Lamar Odom won't take any Kardashian bait!
According to In Touch, Khloe Kardashian's estranged husband was offered $1 million to return to the hit reality series Keeping Up With The Kardashians.
But unfortunately for the family empire, Odom reportedly turned the deal down, no questions asked.
"His exact words were, 'They ruined my life,'" a source tells the publication.
But it's not all triumph for Odom. Despite his hard-earned wealth, the basketball star could use the publicity to turn around his life, which according to insiders is "still in bad shape."
Article continues below advertisement
"He disappears regularly and his basically homeless," one source says. "His friends are worried that he will never get his act together."
Chances are, Khloe is worried as well. The 30-year-old has yet to officially divorce her estranged hubby, leading many to believe that she's still holding out hope for their failed relationship.
Meanwhile, in a recent interview, Odom said that Khloe "is still my girl."
MORE ON:
Keeping Up With the Kardashians
Will these two ever work things out? Let us know what you think in the comments below!