Exclusive
Divorce On Hold! Khloe Kardashian Hoping To 'Work Things Out' With Husband Lamar Odom -- 'Sisters Very Concerned'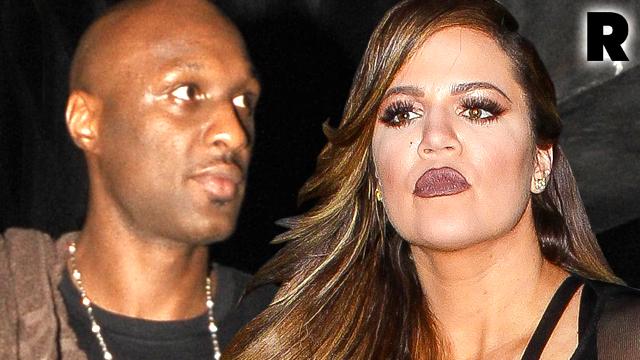 Absence made the heart grow fonder for Khloe Kardashian, who has been spending time again with her estranged professional basketball player husband, Lamar Odom. And according to a source close to the Keeping up with the Kardashians beauty, "Khloe is emotionally torn right now" over whether to fully welcome him back into her life and her home.
"Lamar loved Khloe before she was famous and he loved her for her," a source tells RadarOnline.com exclusively. But despite their bond, the 34-year-old Kardashian sister filed for divorce from Odom, 35, Dec. 13, 2013, after months of scandal surrounding his alleged cheating and drug abuse became too much to handle.
Article continues below advertisement
Now, over a year since the filing, the divorce is on hold, and it seems like reconciliation could be likely. In addition to Khloe's doubts, the family has their own reservations.
"Her sisters, and entire family, care for Lamar a great deal because he was there since the beginning," the Kardashian family insider tells RadarOnline.com exclusively. "But everyone is also very concerned because they do not want to see Khloe go through what she went through already with him prior to her decision to file for divorce."
"He tore her down and it has taken her so much to get back up," the insider tells RadarOnline.com.
Meanwhile, as RadarOnline.com reported, Kardashian has been in an on-again, off-again fling with French Montana following her decision to leave Odom. And despite her relationship drama, as the once-tight Kardashian clan fractures ove Bruce Jenner's decision to become a woman, "Khloe is the glue that is keeping them all together," the source says.
"They obviously still love each other very much and when Lamar is sober and well, he is a great husband. If Lamar can keep himself together, she is hoping they can work things out."
Do you think that Khloe Kardashian should get back together with Lamar Odom? Let us know in the comments below.