Exclusive
Two Many Men? Kris Jenner Warns Khloe Kardashian About Two-Timing French Montana & Lamar Odom Simultaneously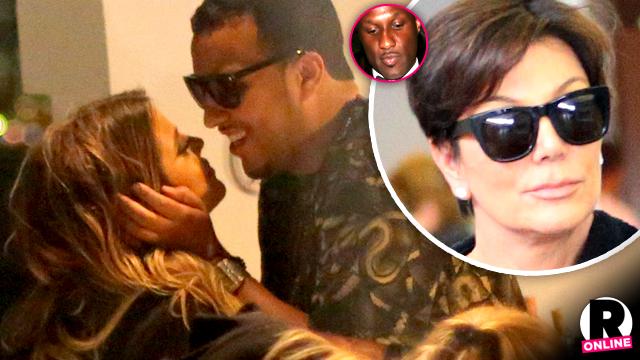 Khloe Kardashian is having the time of her life dating French Montana and stringing along estranged husband Lamar Odom, but insiders tell RadarOnline.com that her controlling momager Kris Jenner wants her to stop "messing around" with two guys at once!
"Kloe is loving playing the field right now," a source close to the reality star told RadarOnline.com. "Dating French and Lamar on the side is awesome she says. She's really enjoying having so many guys that want her."
Article continues below advertisement
But as the 30-year-old reality star jets around on vacations with Montana and has sneaky meetings with Odom, one person who is not happy is her momager.
"Kris flipped her lid recently at Khloe," the source told RadarOnline.com. "She has been telling her that it is ridiculous to date both guys and that she is going to mess up everything with Lamar by fooling around with French. Kris still really wants Khloe and Lamar to get back together."
And the source told RadarOnline.com that the matriarch of the family isn't used to being ignored.
"Kris completely expected Khloe to do exactly as she says and since she's not, Kris is really upset," the insider explained. "She doesn't want Khloe to destroy anything that she could possibly have with Lamar just for French. Kris thought the French relationship was over, but since it's not, she campaigning to end it."
"Kris doesn't like to take no for an answer," the source continued. "So Khloe had better watch out!"
What do you think about Khloe's wild dating life? Sound off in comments below!