Carl's Jr. CEO Issues Apology To Kim Kardashian, Says He Would 'Love To Work With Her Again'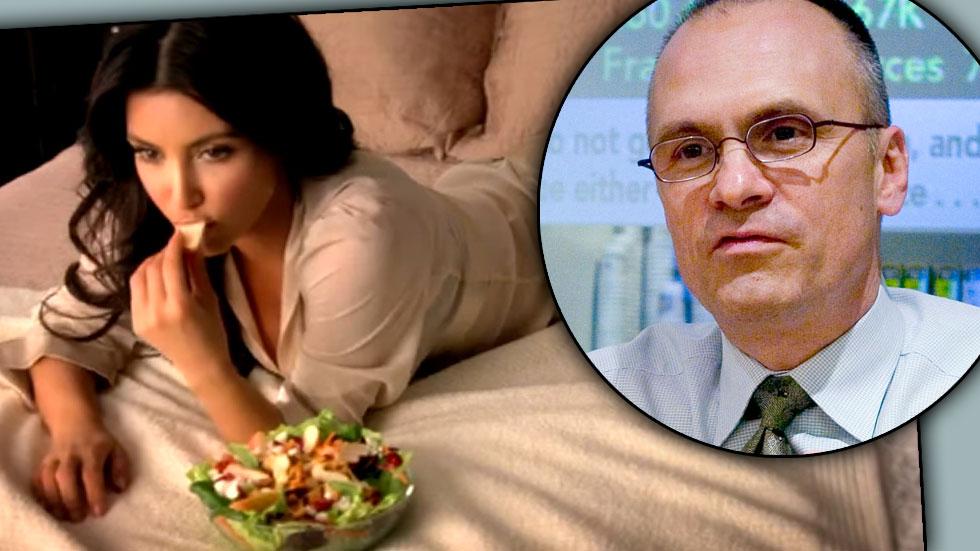 Carl's Jr. CEO Andy Puzder apologizes to Kim Kardashian for slamming her work in his 2010 commercial!
The business exec had famously insulted the reality star when he shared that she "wasn't good at eating the burger" during the ad shoot.
In a new statement to Gossip Cop, the burger chain mogul has changed his tune:
"I'd like to apologize to Kim and clarify my remarks." He explained. "At the time we were looking to cast our newest hamburger commercial, Kim, our top pick, was going low-carb and couldn't eat the burger on the bun."
Article continues below advertisement
Later, he added: "However, she was perfect for the new salads we were introducing, so we hired her for that now iconic campaign instead."
And if that weren't enough, Puzder went on to praise the mother, now pregnant with baby number two. "We love Kim," he said. "She was an absolute joy to work with, and we wouldn't hesitate to work with her again."
Watch the Commercial on RadarOnline:
Carl's Jr.'s CEO was previously quoted saying that Kardashian "really needed to be able to eat the burger like she was loving it" which, evidently, she failed to do.
Perhaps with a baby on the way, Kim will want to eat a burger again after all!