Bumpy Times Ahead! First Look At Kim Kardashian Since Announcing She's Pregnant Again In 6 Shots –– Reality Star Says: 'We Are So Beyond Excited!'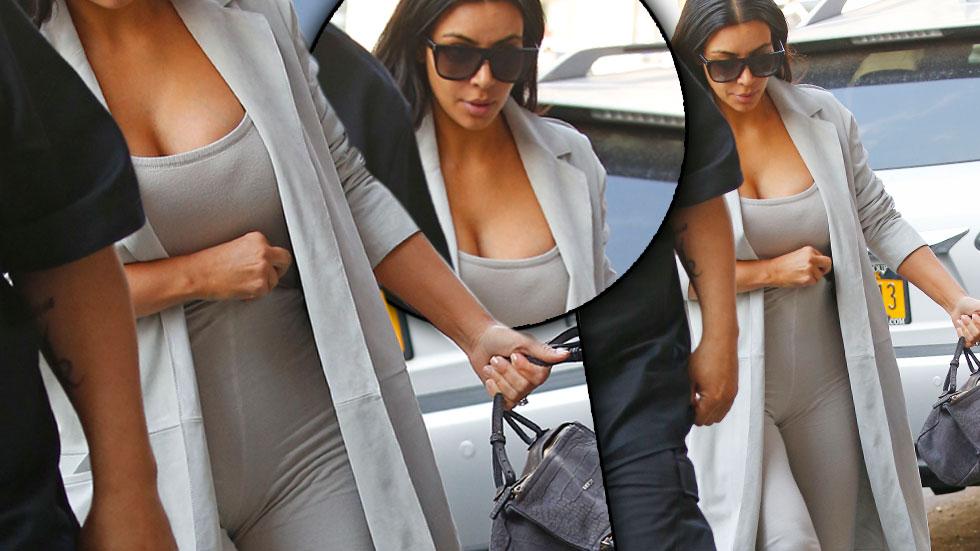 Kim Kardashian, for the first time since her second pregnancy was announced, was spotted in Manhattan Sunday glowing with glamour, as usual.
Article continues below advertisement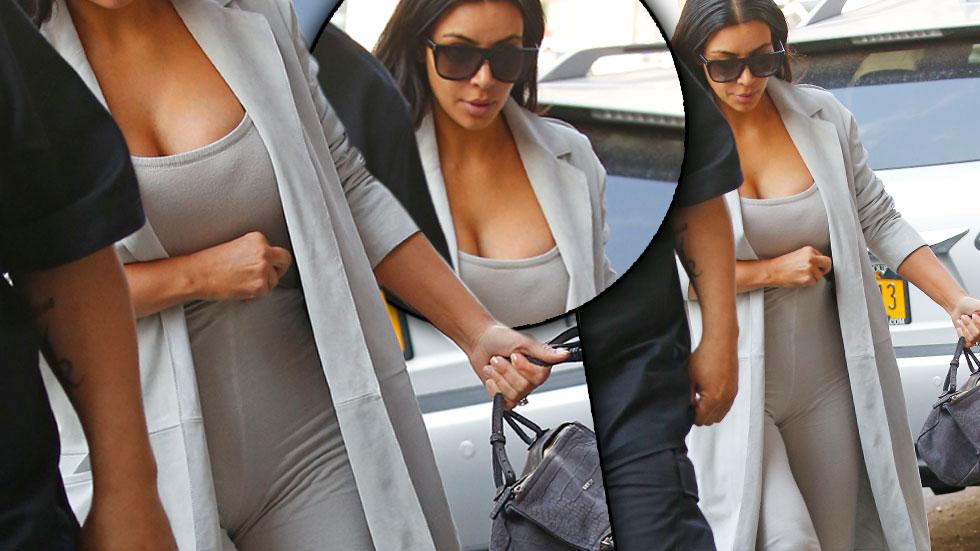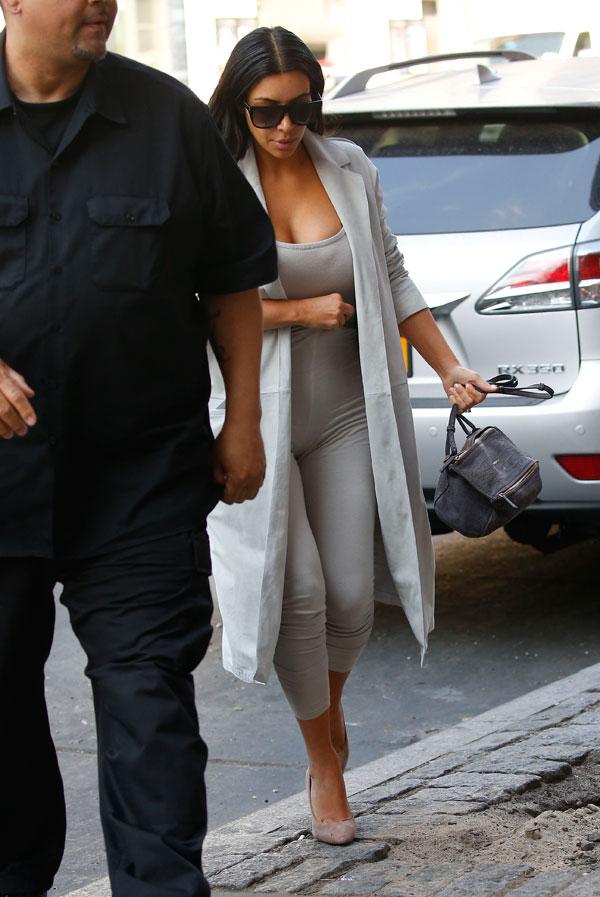 Busty beauty Kim Kardashian was clad in a gray catsuit hitting the streets of New York on the day her second pregnancy with hubby Kanye West was announced. She told Glamour's July issue, "We are so beyond excited" about the second pregnancy.
Article continues below advertisement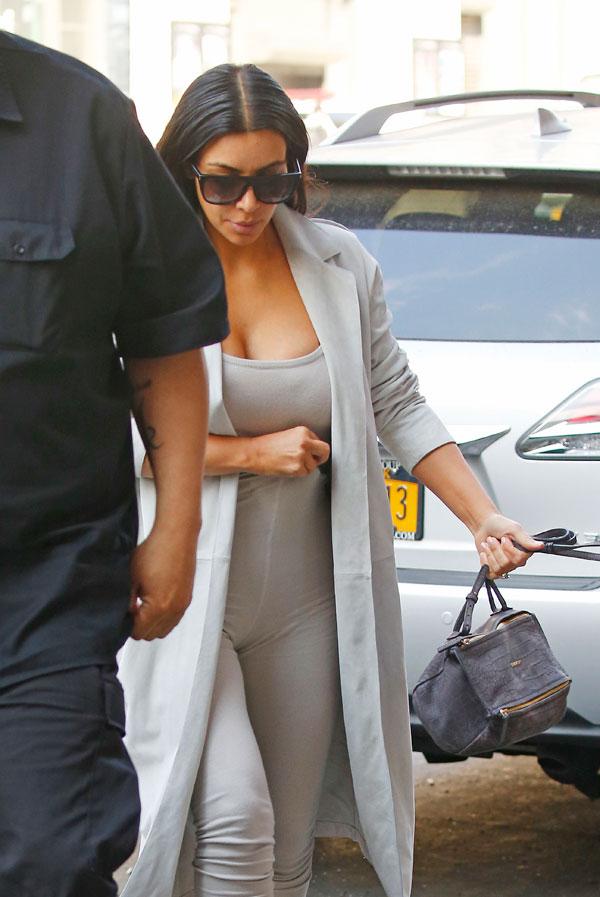 While the 34-year-old stunner adjusted her wardrobe a bit, the beginnings of a baby bump were clear. She told the magazine she feels like "a completely different person" as of late, and is very happy being a mom above all else.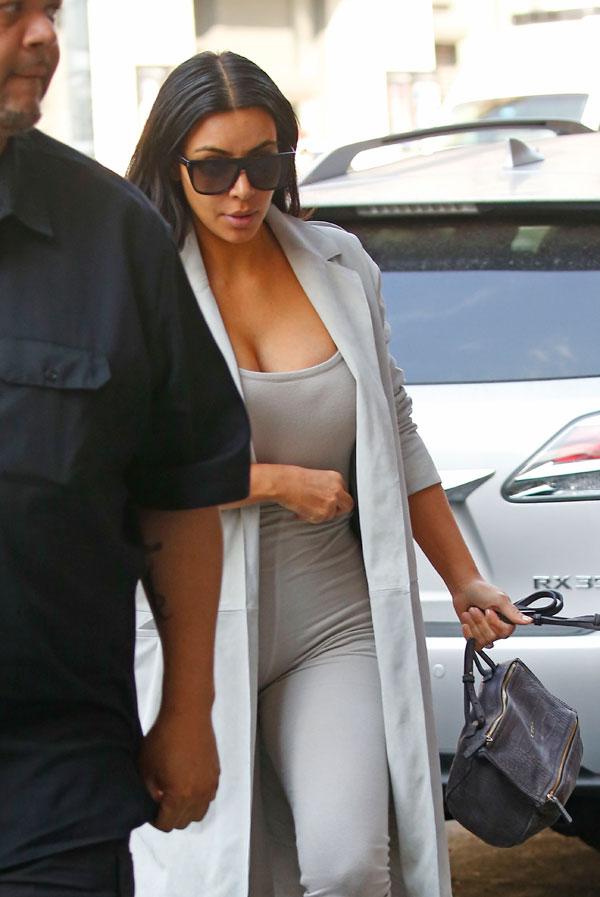 In true Kardashian fashion, the family used their hit E! show as the vehicle to make the spectacular announcement, a move which should result in big ratings. In a preview, she told sister Khloe, "I just got the blood test back, and I am pregnant!"
Article continues below advertisement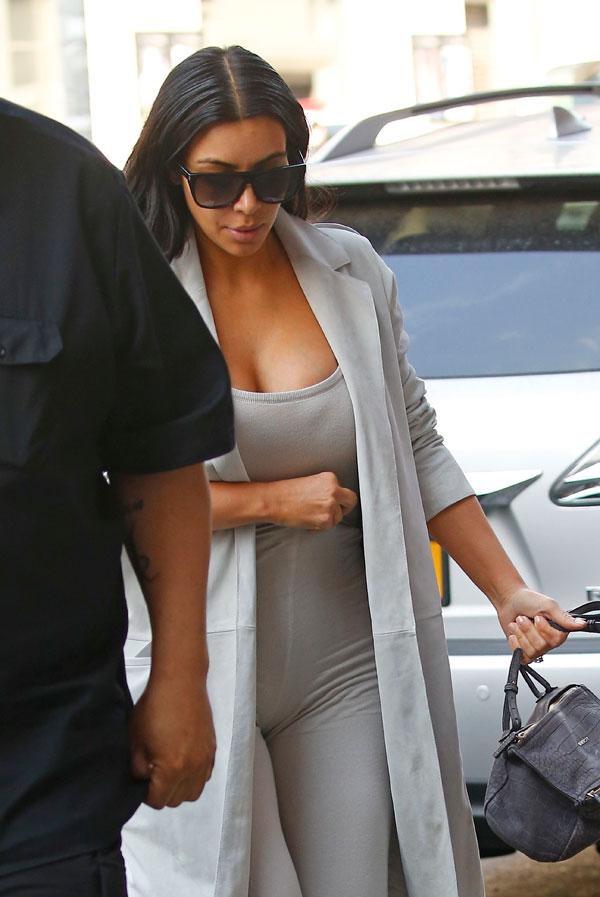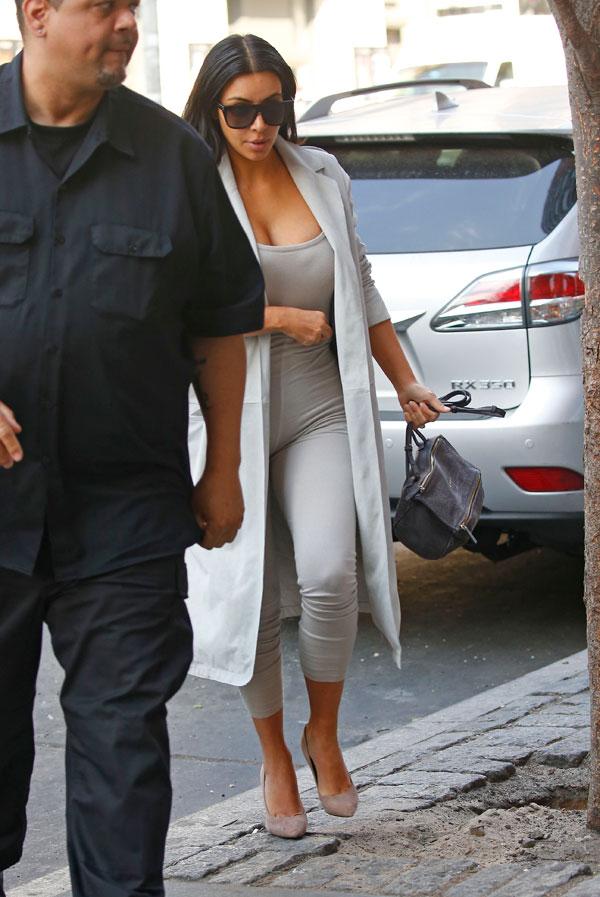 The expectant mama rounded out her outfit with a duster jacket and shoes that both matched her catsuit. Fame and fortune are secondary to the international superstar, who told the magazine that "if it all went away, and I was just a mom, I would love my life."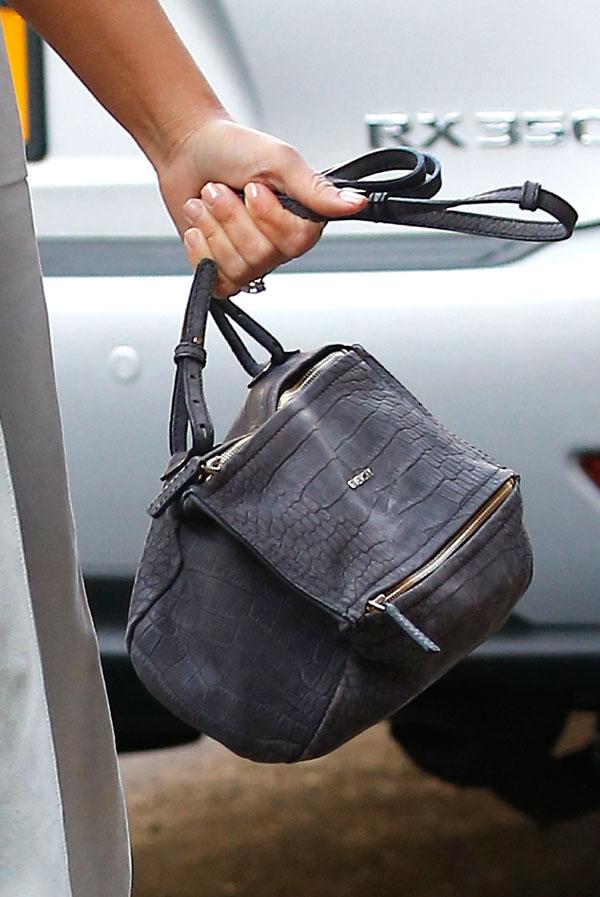 The reality superstar carried a matching purse by Givenchy, one of her preferred designers, on the early summer outing in the city. She said she hopes others can find value in her battle with her fertility problems en route to her second pregnancy. "Meeting people at my fertility doctor's office who are going through the same things I'm going through, I thought, Why not share my story?" she said. "It's been really emotional."