Boot Camp Continues: Kendra Confronts Hank Over Recording With His Alleged Mistress -- Hear The Exclusive Audio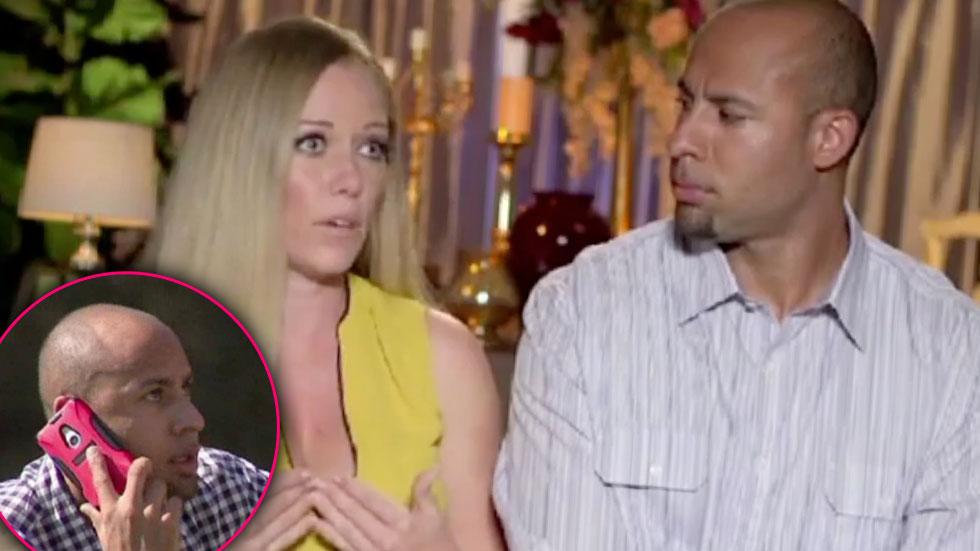 In a sneak peek from Marriage Boot Camp Reality Stars Kendra Wilkinson confronts husband Hank Baskett over the exclusive audio clip – obtained by RadarOnline – of Baskett and his alleged mistress on the phone.
Radar's shocking audio captured a frantic Baskett sound-alike begging model Ava Sabrina London for help covering up the looming controversy, and revealing the dire state of his marriage.
"I thought you weren't gonna say anything," a despondent caller, answering to the name "Hank" told London. "Just please tell me the truth so I know what to do."
Article continues below advertisement
Hear Radar's Exclusive Audio Clip:
Now, Wilkinson must face her fears and confront her husband over the ordeal.
"Kendra heard the audio tape's out. I wanna hear this audio," Baskett tells his lawyer on the phone.
Kendra then yells out, "You guys better clear this s--t right now. It was a five-minute recording, Hank. Five minutes. If I for once believed you did this, it's over."
"Asking if the roommate took a photo of what you guys have done?!" she continued. "F--k you. F--k you. You sick, twisted ass f--k."
MORE ON:
Ava Sabrina London
Later, Wilkinson breaks down on camera: "I can't face it. I can't face this recording. I'm not strong enough to face this recording, because if I for once think he cheated on me…You have today to prove you didn't cheat on me," she shouts to Hank. "You have today!"
Watch the Video on RadarOnline:
Tune in to the new episode on Friday, June 12, at 9 p.m. ET on we TV.