Victims Jill & Jessa Duggar Reeling After Brother Josh's Shocking Molestation Scandal Goes Public –– 'They Continue To Feel Devastated'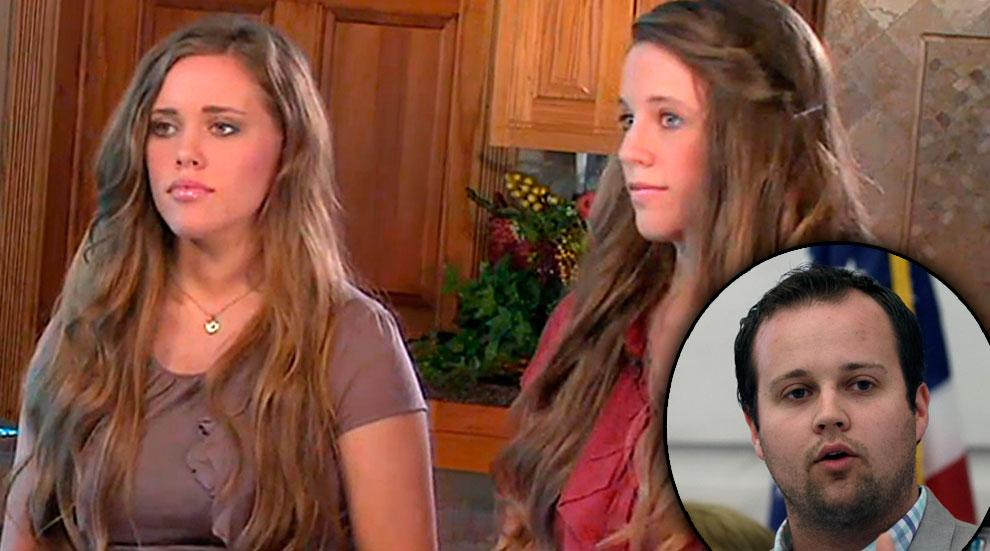 Jill and Jessa Duggar are full of "shame, sorrow and anger" that news of their traumatic past, at their molester brother's hands, has leaked to the public.
The sisters, who admitted their brother Josh Duggar molested them in a Fox News interview last week, "just feel horrible that this is now public knowledge," and "that this is something that the whole world will know about them for the rest of their lives," a source told People.
Article continues below advertisement
"This was something that they felt they had closed the door on, and to have it forced open like this … they were just devastated, and they continue to feel devastated."
A separate insider told the magazine that the sisters have been subjected to "unnecessary pain" and hold the belief "that their privacy has been violated" following news of the 2006 molestation investigation in connection with their brother and three other underage girls.
As RadarOnline.com previously reported, the sisters opened up to Fox's Megyn Kelly last week, in an emotional exchange in which they stood up for their family and opened up about the trauma they experienced at their brother's hands, noting that they had to lock their doors out of fear of his predatory behavior.
In the wake of the scandal, which has caused 19 Kids and Counting to be shelved, and Josh possibly moving from his Maryland home, a source told the magazine that the reality TV sisters still "want to be able to return to a life in public.
"If they are never on TV again, they'd be fine with it," the source said. "They are content to keep lying low, but they don't want people to think they're living their lives cloaked in shame. They hope to regain some semblance of normalcy."