Safe & Sound? Jill Duggar Reveals Parents Put 'Locks On The Doors' To Protect Girls From Molester Son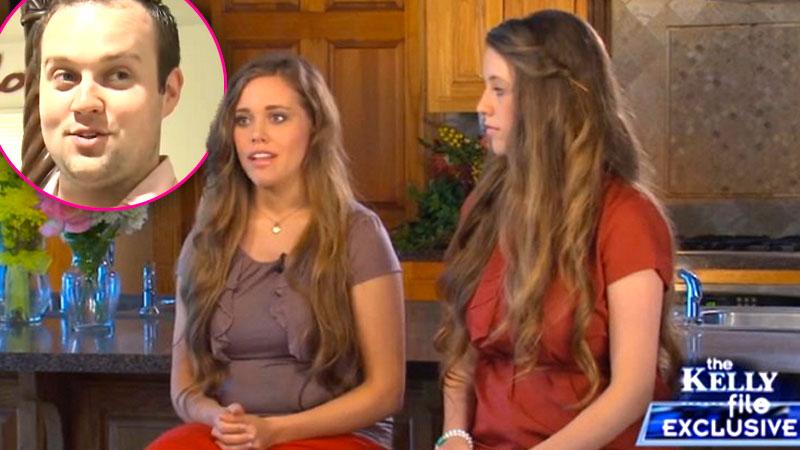 Jill Duggar reveals in a brand new interview set to air tonight that her parents were so desperate to keep their son Josh from harming the children that they resorted to some extreme safety measures.
"My parents said, 'OK, we're not going to do this hide and seek thing where two people go off and hide together,'" Jill, who was one of her brother's victims, reveals in an interview with FOX News. "Locks on the doors. You know, everybody's in bed — girls in the girls' room, boys in the boys' room."
Article continues below advertisement
Jessa Duggar, also molested by Josh, goes on to defend his right to tout his strict morals and principles, despite his past sexual attacks.
"It's right to say 'here's what I believe, here's my values,' even if you've made stupid mistakes or failures," Jessa insists in the interview. "If you've had failures in your past it doesn't mean you can't be changed. I think that's where, I think the real issue is people are making this sound like it happened yesterday."
As RadarOnline.com reported, in 2006, not long after Jim Bob and Michelle discovered the molestation incidents, the couple moved their children into the new 7,000-square-foot house they designed themselves.
The strict parents reportedly decided to put the girls' bedrooms on the complete opposite side of the huge home from the boys' quarters.
To further ensure there wouldn't be any foul play, Jim Bob and Michelle also placed their master suite in front of the girls' room, as a "barricade."
Jim Bob said he and Michelle issued "boundaries and safeguards" after Josh admitted to inappropriately touching his sisters several times between 2002 and 2003. "We put all kind of punishments. We watched him all the time. I took him to work with me," Jim Bob said.
Watch: Jim Bob Duggar was 'devastated' by sons Admission