Yo, Ho, Ho … No More Rum! Disney Execs Tell Johnny Depp To Stop Boozing To Save Next 'Pirates' Sequel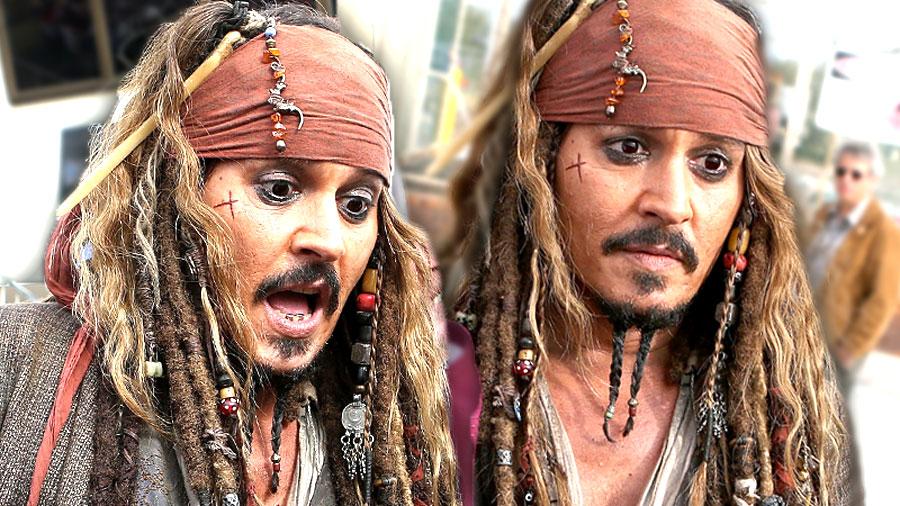 The party's over for Johnny Depp! According to a new report in The National ENQUIRER, Disney execs staged an intervention with the actor recently, over concerns his partying could derail the latest installment of Pirates of the Caribbean.
The fifth film in the series, Pirates of the Caribbean: Dead Men Tell No Tales, is reportedly more than $70 million over budget and running behind schedule, largely thanks to Depp. This spring, filming was halted when he suffered a mysterious hand injury. More recently, his issues with importing his dogs into Australia — where the movie is filming — delayed the schedule even further.
Article continues below advertisement
In all, a source told The ENQUIRER, "Disney execs are tired of Johnny's shenanigans. They've told him in no uncertain terms that he needs to clean up his act and concentrate on making the movie!"
"He had a big sit-down with the head of Disney Pictures, as well as producer Jerry Bruckheimer, his agents and a few close friends," the insider claimed. "Basically, they told Johnny he had to get his act together.
The source said his initial response was positive: "Johnny apologized to the crew and producers when he finally got back to Australia from L.A."
And Depp, 52, even hired a sober coach, according to the insider.
Will it last or will he succumb to temptation yet again? Stay tuned!