Johnny Depp Reveals He Has Been Sober For 1.5 Years, But Claims He Was Never An Alcoholic And Just 'Self Medicated'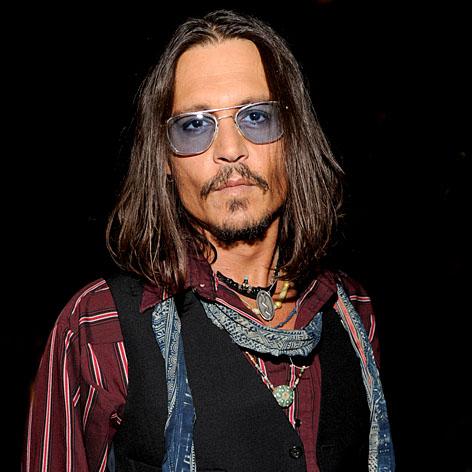 Johnny Depp may have given up alcohol because it caused problems in his life, but he's no quitter and don't call him an alcoholic!
The Lone Ranger star opens up about his alcohol use in the July 4 issue of Rolling Stone, revealing that he has been sober for a year and a half and opening up about what drove him to sobriety – and RadarOnline.com has the details.
Depp, who refuses to use the word "quit," sipped on a non-alcoholic beer during his extensive interview.
Article continues below advertisement
"I just decided that I pretty much got everything I could out of it," he says about his drinking. "I investigated wine and spirits thoroughly, and they certainly investigated me as well, and we found out that we got along beautifully, but maybe too well."
Despite his unhealthy relationship with booze, he does not consider himself an alcoholic.
"No. I don't have the physical need for the drug alcohol," he insists. "No, it's more my medication, my self-medication over the years to calm the circus. Once the circus kicks in, the festivities in the brain, it can be ruthless."
The 50-year-old, who created rules for himself like drinking wine but no hard liquor, found a partner in crime in the writer Hunter S. Thompson, who he would binge drink with for weeks.
"Maybe that's why Hunter and I got along so well. I'm able to continue for great periods of time, weirdly. For weeks. There's no great point to it, ultimately. You realize that you wouldn't treat your car that way.
He also believes that drinking helped him with his social issues.
"I'm kind of socially awkward," he admits.
"And it was always a great crutch. Mingling at parties and stuff like that has always been not a nice experience for me. It's just not comfortable. Or, like, talk shows used to be in the beginning. So I found I needed to drink in those situations. Just slam a couple down and go, 'OK, I can muster up enough talk to meander my way through this thing and get out the other side unscathed."