Murderer Jodi Arias Ordered To Pay Travis Alexander's Family $30,000 –– Fine Covers Travel Expenses For Victim's Loved Ones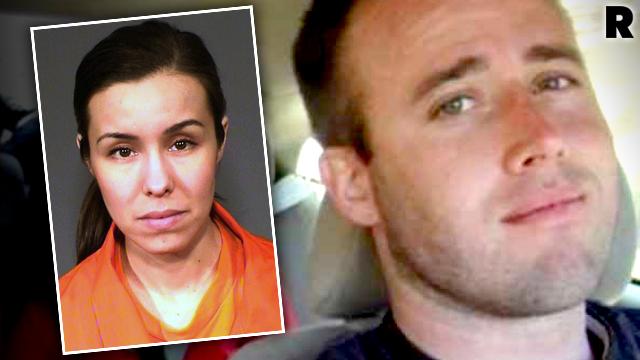 Convicted killer Jodi Arias has been ordered to pay Travis Alexander's family $30,000 for restitution by an Arizona judge.
Found guilty by a jury in 2013 of first-degree murder, Arias is serving a life sentence without the possibility of parole in the Perryville Prison and on Monday, Judge Sherry Stevens ruled that she must pay her victim's family the fine to cover their travel expenses while they attended their brother's multi-year trial.
Article continues below advertisement
The family had originally asked for $100,000 from Arias, who stabbed Alexander 29 times, shot him in the face and slit his throat from ear to ear. However, the judge noted that they only submitted receipts for $30,000 through prosecutor Juan Martinez, because they did not wish to return to Arizona.
The convicted killer's attorney, Jennifer Willmott, spoke about her client after the hearing, noting that the restitution may be too much for her to pay.
"In the past, my experience has been that victims are unlikely to get the money when somebody has been sent to prison for so long because they don't have the ability to make it," Willmott told the AP. "Eventually she'll be able to get a job making 10, 20 cents an hour so they can take money from that, but it's very small."
Arias released a letter upon her arrival at the prison, after spending seven years in a Maricopa County Jail, and claimed that she was happy with her new cell and confined lifestyle. However, she is limited in her amenities and privileges behind bars.
Article continues below advertisement
Unlike her time in the Estralla Jail, where she raked up a lengthy rap sheet for fighting, hiding paraphernalia and disobeying orders, Willmott said she is making an effort to earn privileges at Perryville.
"She is working hard to behave herself, because then then gets more visits eventually; she gets one a week," and "it's through the glass, so no physical contact," Willmott said after the hearing.
Alexander's family is expected to file a civil lawsuit against Arias for his brutal slaying.