Unruly Prisoner: Hope Solo Repeatedly Threatened And Insulted Police Officers During Arrest -- Police Records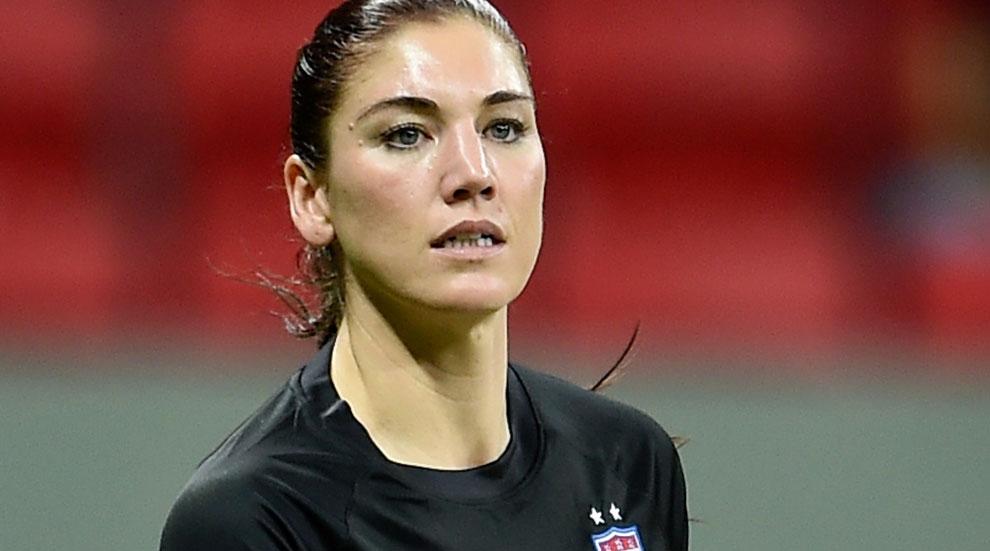 It has been a rough couple of weeks for world soccer amid multiple arrests in the FIFA corruption scandal, and now, new details have emerged regarding the 2014 domestic violence arrest of USA Soccer star goalie, Hope Solo, who reportedly threatened and insulted her arresting officers.
According to police records obtained by ESPN, Solo was intoxicated during her 2014 domestic violence incident. According Officer Russell's statement, Solo, who had asked to be called Mrs. Stevens, "showed signs of being intoxicated. Her eyes were bloodshot, speech was slurred... and the smell of intoxicants coming from her breath were present."
Article continues below advertisement
The report also alleges that she made threatening and verbally abusive statements to officers. "Officer Goguen requested that Mrs. Stevens remove her necklace, and Mrs. Stevens stated that the necklace was worth more than he makes in a year. During the fingerprinting Mrs. Stevens made numerous statements that I was not worth anything, and should be proud to have such authority."
Prior to transporting her to jail, Officer Russell placed handcuffs on Solo. He said in his statement, "Mrs. Stevens stated to me that I was scared of her and that was why I placed handcuffs on her."
When Solo reached the jail, she allegedly continued to insult officers, reportedly saying that two officers were "having sexual relations." After she reportedly became unruly, pulling away from officers, the report states that officers, "took Mrs. Stevens to the ground to gain her compliance."
These records show a shocking new side of Solo, who has maintained that she was the victim in the domestic violence dispute. Solo alleged that she had been attacked by her 17-year-old, 270 pound nephew, but her sister, Teresa Obert, insisted that while her son did strike solo with a wooden broom stick, he did so in order to protect himself and his mother. While both Obert and her son had visible injuries when police arrived at the scene, Solo allegedly had no visible injuries, and refused to be examined.
The domestic violence case against Solo was dropped when the alleged victims refused to participate in depositions, but local prosecutors are re-opening the case, Mashable reports, pending approval from city officials.
With the Women's World Cup scheduled to start today, the timing could not be worse for Team USA, who has to deal with the distraction of these details on Solo's arrest. The goalie has remained steadfast in maintaing her innocence, although she has been reluctant to talk about the case to the media.