Hope Really Is Solo -- Soccer Stunner NOT Married To Husband Jerammy Stevens, Secret Documents Reveal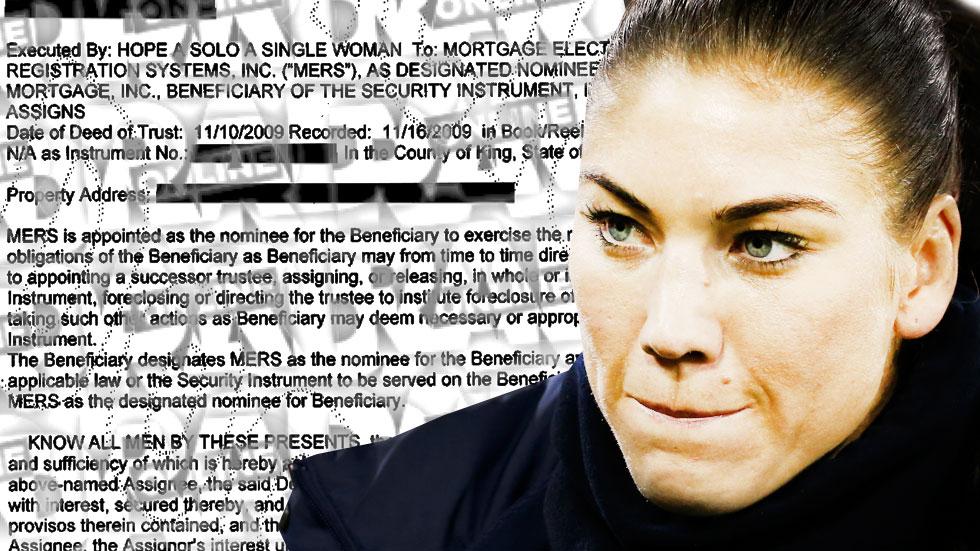 Hope Solo is NOT legally wed to husband Jerammy Stevens, based on findings from new documents linked to the soccer star's mortgage.
The tidbit about the sports couple leaked after a deed of trust for Solo's Kirkland, Wash. home -- dated Jan. 27, 2015 -- stated that the controversial soccer beauty was "a single woman."
The duo has been regarded as man and wife since mid-November 2012, just hours after an incident in which the 33-year-old Stevens, a former NFL tight end for the Seattle Seahawks and Tampa Bay Buccaneers, was arrested in connection with domestic violence.
Article continues below advertisement
The notion that the two athletes never officially wed had been raised briefly in the wake of their 2012 incidents, as USA Today reported Nov. 14 of that year that "no record of a marriage certificate was available at the King County Recorders Office on Wednesday," adding that the filing of paperwork could take as many as 30 days.
While the paperwork part remains in question, the former Dancing With the Stars beauty and the hunky jock did host a party for their wedding at a Snohomish, Wash. farm, Mail Online reported at the time.
The double gold medalist and NFL alum announced they were wed after a whirlwind courtship, having dated one another for just to months.