Exclusive
Not Just The Duggars! 'Duck Dynasty' Star Jep Claims He Was Victim Of Sexual Abuse At Age Six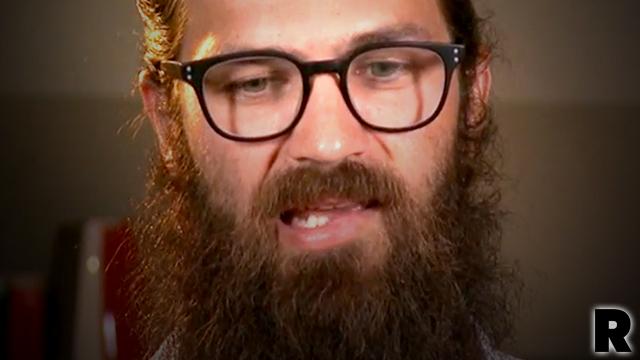 Here Comes Honey Boo Boo and 19 Kids & Counting have both gone down in flames after their young stars revealed they were victims of sexual abuse as children. Now, Duck Dynasty star Jep Robertson has come forward to reveal his own claims of sexual abuse, and RadarOnline.com has all the details.
Robertson, now 37, told Entertainment Tonight he was molested by an older student when he was just a child.
Article continues below advertisement
"I was 6 and it was on a school bus and it was an older girl," Robertson told ET. "Back then the high school students would ride on the same bus as the grade school. There was this girl there that was just real mean...I don't know, but it was a lot of things took place -- scary stuff. It was tough."
"She'd take my hands and push them up under her shirt and tell me I was tickling her," he writes in his new book, The Good, The Bad, The Grace Of God. "Then she started making me pull down my pants."
As a result, Robertson told ET, he often skipped class.
"My mom always thought I was sick," he admitted. "…I think for a while I just tried to bury it so deep that I kind of forgot about it for a while."
And he credited his wife, Jessica — who has her own dark party girl past — for bringing him back into the light.
"It made our relationship stronger once we talked about it," he said.
"I know it sounds weird but it's helped me now that I have a bunch of girls," he continued. "I think it helps us really communicate with them on what's right and what's wrong -- where you should be touched or not be touched. It's a tough thing to go through."
Robertson claimed he did not know the Duggar family, but wife Jessica said, "I think they're staying close-knit and I think they'll be fine, but it'll be a long road."