Exclusive
'Teen Mom' Chelsea Houska's Court Battle Update: Ex Adam Lind Shut Down, Doesn't Win Custody Of Their Daughter Aubree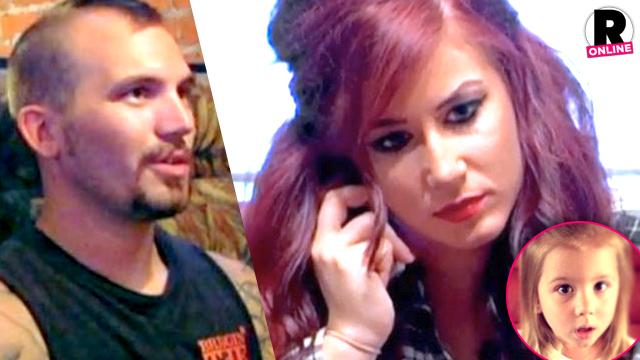 On the upcoming season of Teen Mom 2, Chelsea Houska will face her bad boy baby daddy in court for a bitter custody war.
"I'm going to walk out of the court room with custody!" Adam Lind declares in a new preview clip for the upcoming episodes.
But Houska's fans can rest assured. RadarOnline.com can exclusively reveal that the South Dakota single mom is not in danger of losing her adorable 5-year-old daughter, Aubree.
Article continues below advertisement
"There is just one more court date in September," an insider close to the MTV reality star, 23, tells RadarOnline.com. "Everything is expected to stay the same."
As RadarOnline.com exclusively reported, the troubled construction worker, 25, took Houska to court in March, demanding unsupervised visits with Aubree and the right to drive in the car with her.
However, she took the stand in the Lincoln County courtroom to convince the judge to shut him down.
"She brought up his long history of arrests and allegations of steroid abuse," an insider told RadarOnline.com in the spring. (Lind has denied using steroids.)
The judge sided with Houska and denied his requests.
After all, Lind has been accused of violent and careless behavior multiple times.
In November, his ex Brooke Beaton filed a restraining order against him, alleging he shoved her at a dirt bike race and attacked her on other occasions. The order was later dropped at Beaton's request.
Article continues below advertisement
Another ex, Jessica Nicole, filed a restraining order against him in March, though sources tell RadarOnline.com that the order was dismissed.
He has been arrested for driving while intoxicated three times, and faced reckless driving charges for causing a fiery car crash last year.
As RadarOnline.com reported, the judge told Lind he would reconsider his requests in six months, but insiders say Houska isn't too worried.
"The judge knows that Chelsea's a good mom," the source claims.
Watch the former couple's drama play out on the new season of Teen Mom 2, and watch the clip below.