Caitlyn Jenner Thanks & Praises Fellow Transgender Star Laverne Cox –– Tells 'OITNB' Star: 'You Are Fierce And Fabulous!'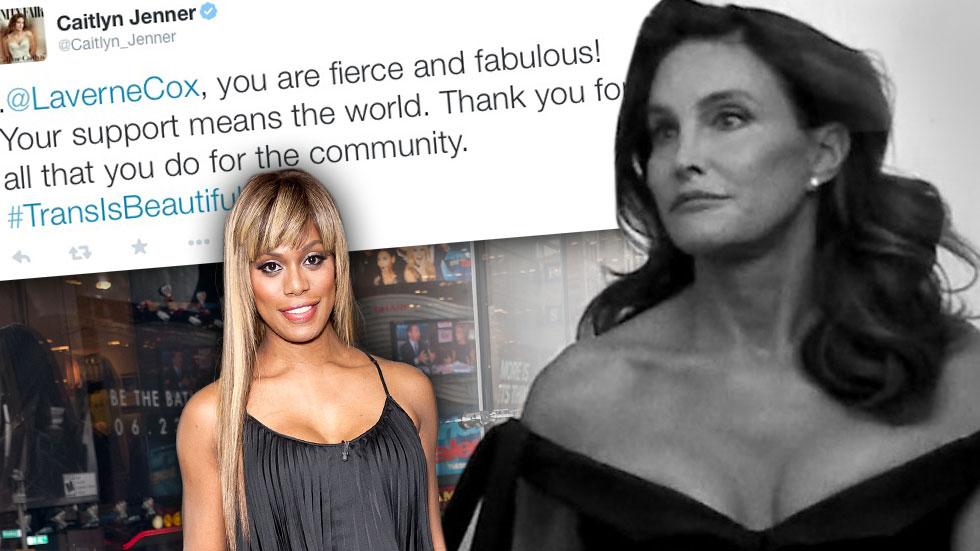 Caitlyn Jenner Wednesday praised Orange Is the New Black star Laverne Cox Tuesday for her support and work in the transgender community.
The 65-year-old tweeted to the 31-year-old actress: "You are fierce and fabulous! Your support means the world. Thank you for all you do for the community."
The beloved Malibu native added the hashtag, "#TransIsBeautiful."
Cox, a stunning Alabama native, plays Sophia Burset on the Netflix hit. She appeared on the cover of Time magazine last year for the social strides she's made for the transgender population.
Article continues below advertisement
The Emmy-nominated Cox was vocal following the unveiling of Caitlyn's Vanity Fair cover and piece, writing, "Sending lots of love and support to #BruceJenner and their family tonight. It is always brave to stand in one's truth. Congrats darling."