A Royal Meeting: Brad Pitt And Angelina Jolie Have Tea With Prince William And Kate Middleton At Kensington Palace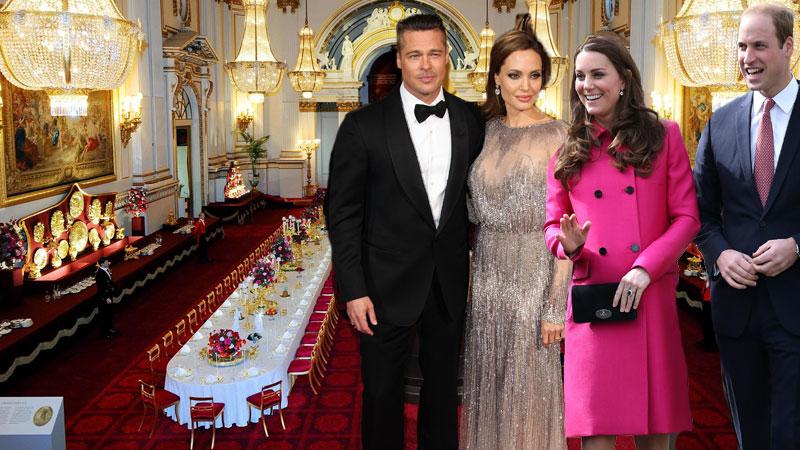 On Friday, June 26th, British royalty and Hollywood royalty collided as Prince William and Kate Middleton hosted Brad Pitt and Angelina Jolie for tea at Kensington Palace.
A spokesperson for Kensington Palace told Us Weekly, "The Duke and Duchess of Cambridge met with Brad Pitt and Angelina Jolie Pitt at Kensington Palace on Friday afternoon."
Known for their international philanthropic missions, Pitt and Jolie, who was named in 2014 an Honorary Dame Commander by the Queen, did not limit their visit to Earl Grey and small talk. "They discussed their shared interest in combatting the illegal wildlife trade," the spokesperson revealed.
Article continues below advertisement