Princess Makes Four! See The Photos Of Prince William & Kate Middleton Introducing Their Daughter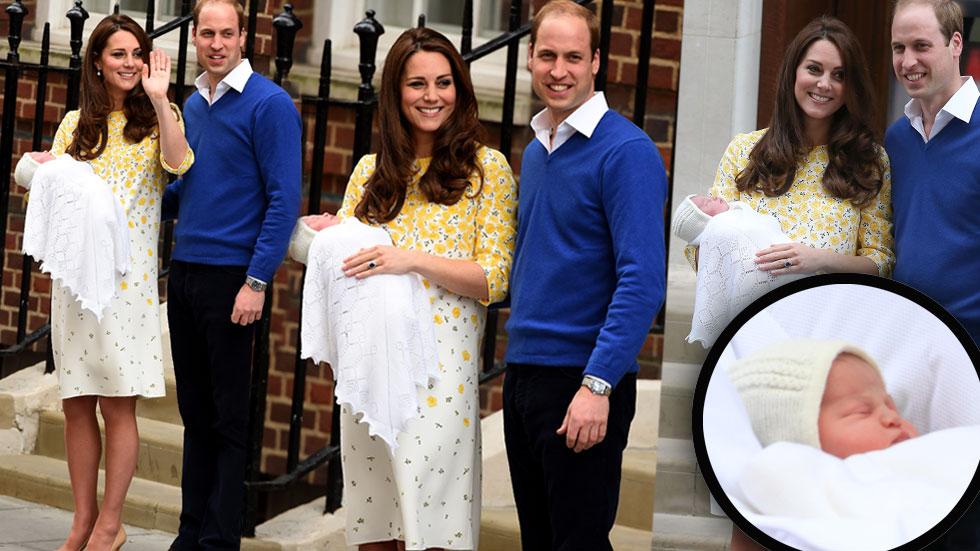 She's here! Kate Middleton and Prince William welcomed their baby girl at 8:34am London time on Saturday, May 2, and it was only a mere few hours after that that the public (and her brother!) got introduced to the new princess.
Article continues below advertisement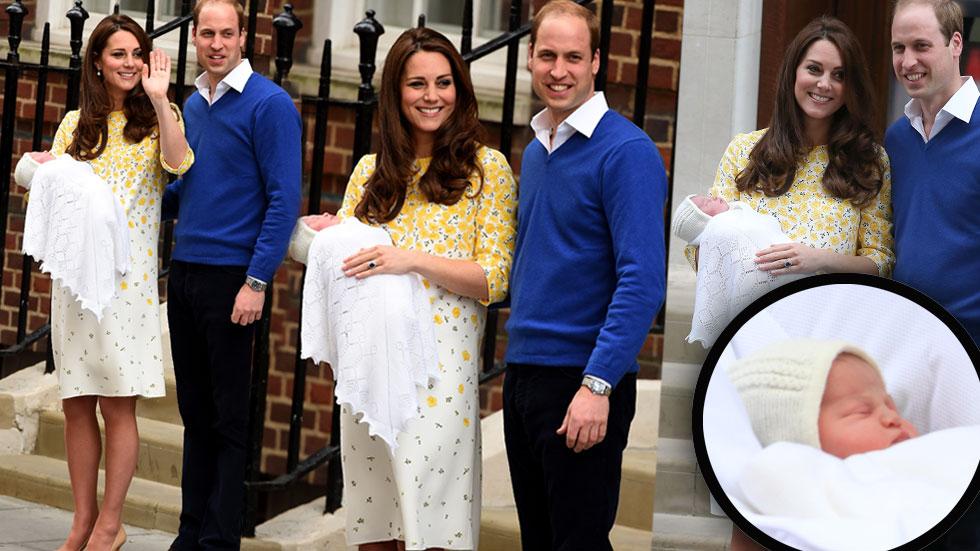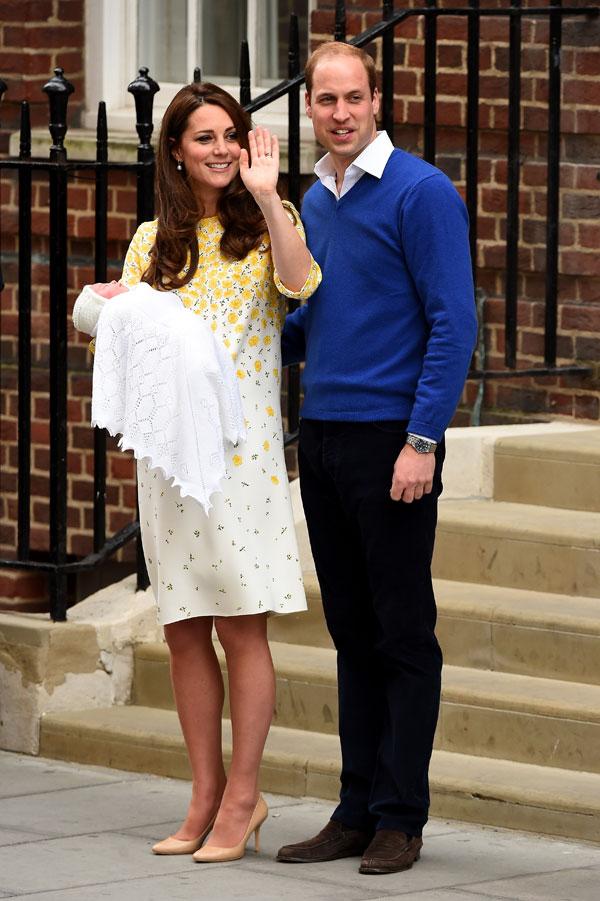 The press and locals who were waiting for the Royal family outside the Lindo wing of St. Mary's Hospital in London got a real treat as the new parents of two came out very soon after their daughter's birth.
Article continues below advertisement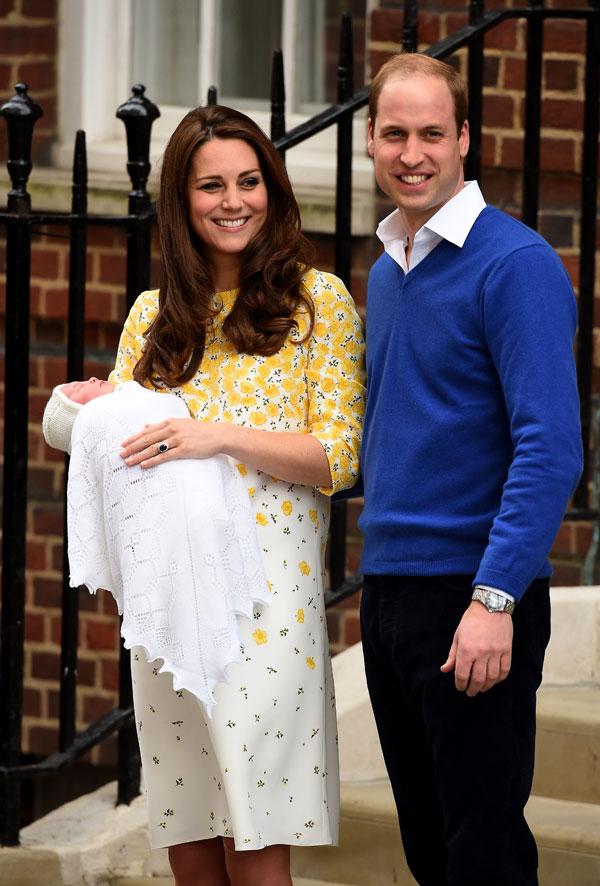 At around 4pm local time, Prince William left the hospital to "pick up George," he told photographers as he got into the driver's side of a black van.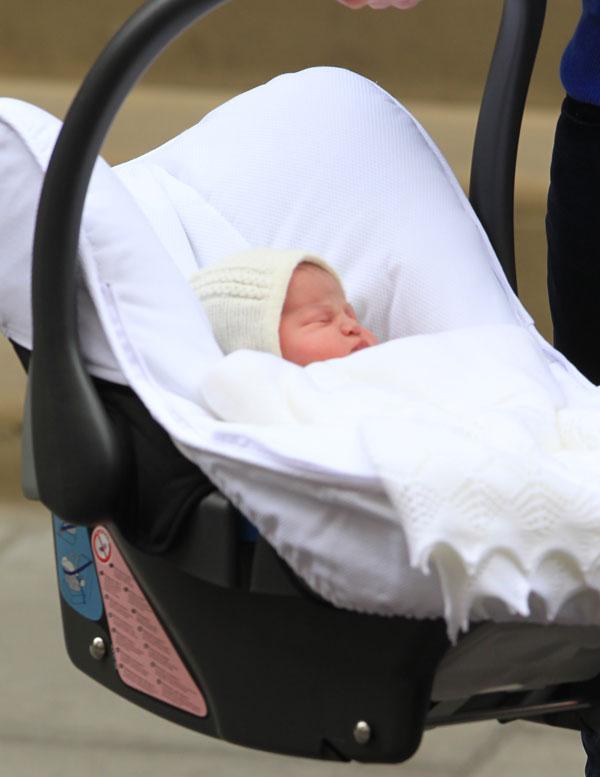 When he returned, Wills carried his son—who was matching his daddy in blue and white!—as they waved to onlookers and walked into the hospital.
Article continues below advertisement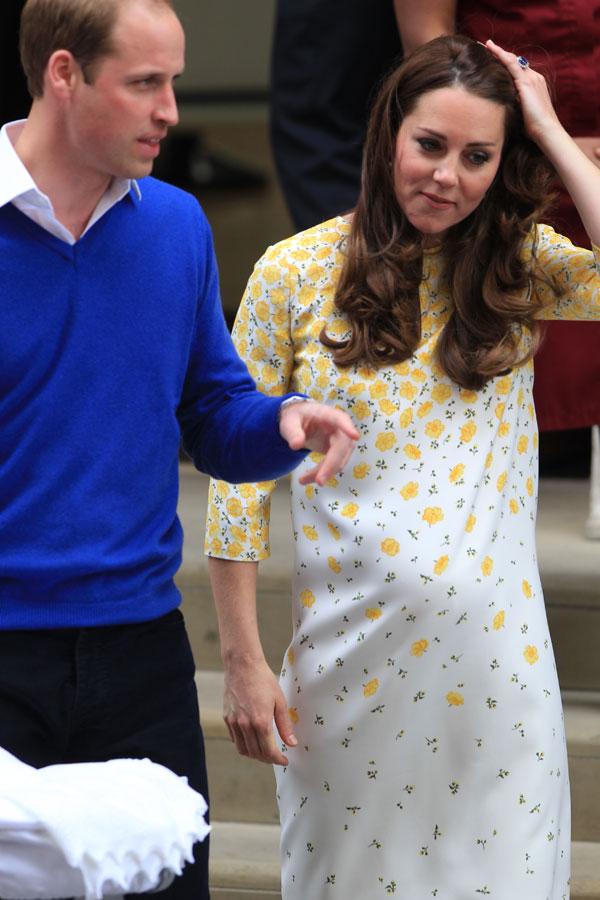 George's wave was adorable as he headed in to begin his duties as big brother.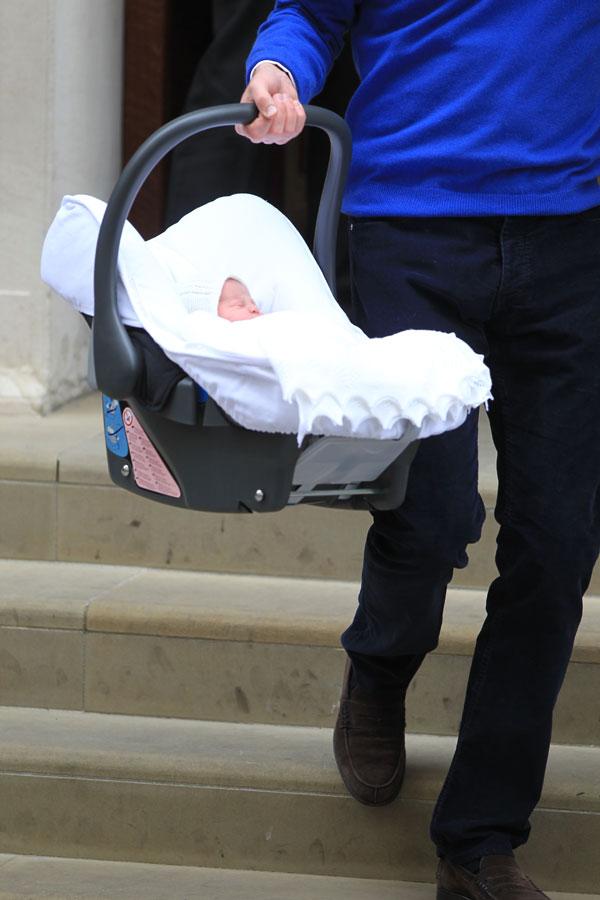 Then at 6:12 pm local time, less than 12 hours after Kate gave birth to the new princess, she and William introduced their baby daughter to the public on the steps of the hospital, as per Royal tradition. Kate wore a yellow and white floral Jenny Packham dress and her signature bouncy blow-out. The parents stood outside for no more than a minute, waving to the public while holding their little girl.
Article continues below advertisement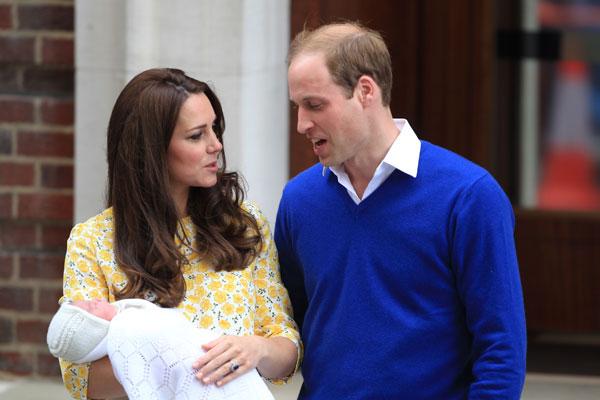 The threesome then went back inside and about five minutes later, came back out with the little baby in a carseat. They strapped her in and drove away in a large SUV, with Prince William at the wheel and Duchess Kate in the passenger's seat.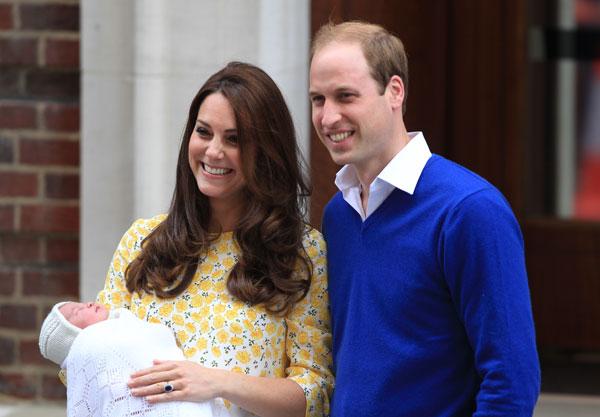 This introduction was a lot shorter than it was after George's birth in 2013. The first time around, the new parents did brief interviews with reporters waiting outside, but this time there was no interaction.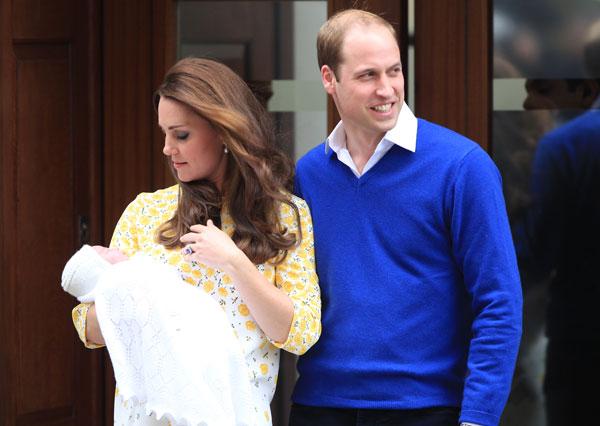 Royal enthusiasts claim that the girl's name will be announced soon. Prince George's name was announced two days after his birth on July 24, 2013, so we're expecting an announcement on the princess' name around the same timeframe. Most people are guessing that Kate and William will name their daughter Alice, though Diana, after his mother, would be a great choice, too.
Stay tuned to RadarOnline for more updates!