New Photo: Baby Princess Charlotte Being Held By Prince George -- Kate Middleton Photographer!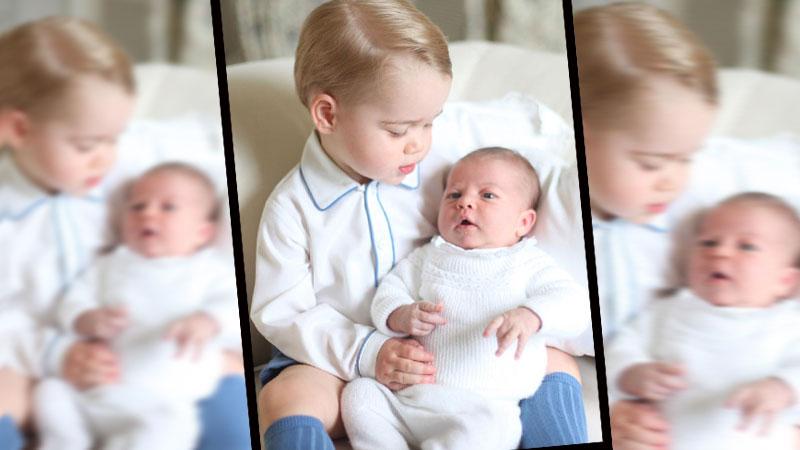 The wait is over! After sending out a teaser letting the world know that they could expect a peek at the little princess, Kensington Palace has finally released an adorable new pic of Princess Charlotte and Prince George!
Earlier today, Kensington Palace sent out a tweet saying, "We'll be posting a very special photo of Prince George & his little sister Princess Charlotte late tonight. Can't wait to share it with you." Hours later, they posted the photo, saying, "We are delighted to share the first photo of Prince George with his little sister Princess Charlotte."
Article continues below advertisement
The photo shows the adorable prince carefully holding his brand new sister, and the picture could not be any cuter. And the photographer who captured the special moment? None other than their mommy, Kate Middleton! This photo comes just over a month after Princess Charlotte Elizabeth Diana was born at St. Mary's Hospital in London.