Exclusive
The Truth At Last? New Secrets Behind Bobbi Kristina's Tragic Downfall Revealed In Shocking Tell-All: Cheating, Drugs, Crime & More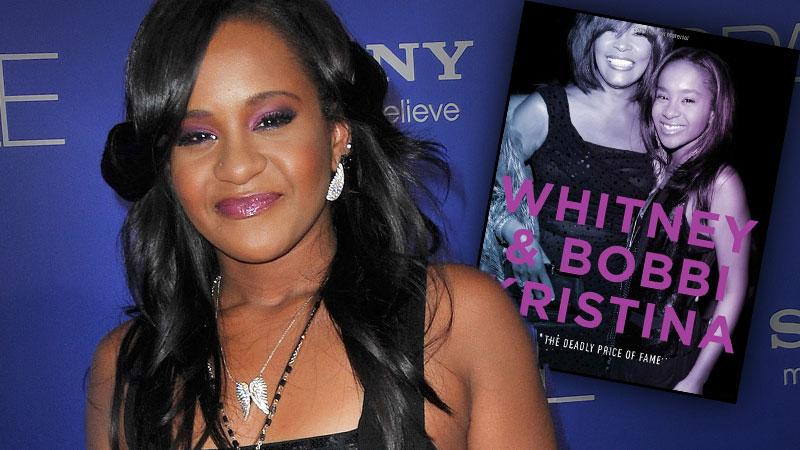 When Bobbi Kristina Brown nearly drowned in the bathtub of her Atlanta townhouse in January, fans were shocked. But those close to the 22-year-old— who remains unresponsive in a local rehab center— sadly saw the tragedy coming, RadarOnline.com can reveal.
In his explosive new book, Whitney & Bobbi Kristina: The Deadly Price of Fame, biographer Ian Halperin spoke exclusively with people in Brown's small inner circle, who told all about the dark, sick life Brown led before she slipped into oblivion.
Article continues below advertisement
Mojgan Shamar, the vice president of a fitness center near Brown's home, told Halperin that Brown "looked like she was on drugs. She looked very thin, very weak."
A neighbor said the aspiring singer "was always high on something" and often looked to be "on heroin."
A friend, identified only as Ella, gave another grim recollection.
"When I saw her before her accident she looked like she was on something. She looked like she got much thinner, looked like she was into heavy drugs," the pal said. "I felt sad because I don't think Nick had her best interests at heart."
Other insiders agreed that Brown's boyfriend Nick Gordon, 24, was a bad influence.
"Nick is bad, bad news brother," a DJ pal told Halperin. "He's heavy into drinking, heavy into drugs…I assure you it was Nick who took her down a dark path."
Not only did he push her to indulge in substance abuse, he stole her identity, others said.
"He acted as if he owned Bobbi," a friend named Rasheed claimed. "He had her brainwashed….Nick always got his way. She was afraid of him."
Article continues below advertisement
Despite his obsession with the late Whitney Houston's troubled daughter, Gordon wasn't loyal, Halperin claims. A female friend alleged that Gordon often flirted with her on the Atlanta club scene when Brown wasn't around.
"I can't believe she was with him for so long," said the woman, called Bree. "I really feel sorry for her. She deserved better."
As RadarOnline.com has reported, Gordon hasn't been fully cooperative with authorities who are investigating the tragic incident.
In February, he requested a temporary restraining order against the Roswell Police Department to prevent officials from executing a search warrant of his former home with Brown.
Her family, including father Bobby Brown, has refused to allow Gordon to visit his girlfriend unless he complies with police orders.
Halperin insinuates that Gordon may have something to hide. A friend of Max Lomas, who was on the scene when Brown nearly died, said the accused drug dealer spoke of someone "committing a crime" that fateful morning.
"He said it wasn't him," said the pal, "but he insinuated it was someone else."